It's use it or lose it time. Not just because I'll be turning my Perfect Endings online class into published writer's guide like I did with my goal setting class. And not just because the recent interview with romance novel cover model Jason Baca re-energized my physical therapy and exercise routines.
Nope, use it or lose it is a phrase that applies to nearly everything in writing as well.
Whether you're searching for ways to beef up the world of your paranormal romance novel, or just looking for the cornerstone to build from, don't be afraid to use what you've got – or where you come from! Our individual adventures make us who we are. Tapping that unique history and point of view is critical to setting one piece of writing apart from everything else that's out there.
During a recent trip to North Carolina, I caught sight of a huge banner advertising a Greek festival and bake sale. While I managed to avoid the siren's call of the baklava, I couldn't help but be reminded of the movie, 'My Big Fat Greek Wedding'.
The author and screenwriter did an amazing job tapping the built-in resources of her personal heritage to create a screenplay that resonated with viewers of all backgrounds. One thing that made the movie so worthwhile was her loving approach and unique perspective on the world and family who raised her. She brought her world to everyone – Greek and not-as-Greek – and made us all love it.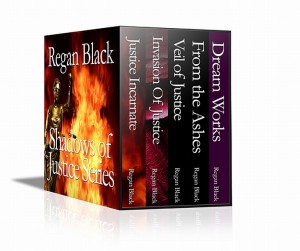 The same concept applies to the essential world building for your novel (or screenplay, etc.) It really doesn't matter what genre you write – something has to become the setting for the novel.
If you've got a family history or culture, it's time to use it.
Is the place where you grew up best suited to hatching villains or heroes? When you're building a world for your paranormal romance novel, it's all up to you. Your memories can be the springboard for your imagination.
Chicago is the primary world for the Shadows of Justice series, and while I take some liberties with how it will look at the turn of the next century, I use it because it's a vibrant city with an astounding history and one of my all-time favorite places.
You can take the quirks that paint your hometown (or family, or school, or culture) one color in your mind and emphasize or downplay them to match the world you're building for your readers.
World building for a paranormal romance novel (or any genre) is a wonderful freedom and fun responsibility. Using what you've got – or where you come from can be a superb way to tie your unique life to your unique art.
Live the adventure!

p.s. Even this post is a use it or lose it: it's an update of one of my faves from a couple of years ago. 😉