There's much happiness in my daily world…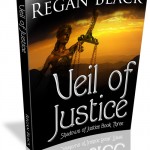 My family is all together for summer. My kids had excellent report cards. Our adopted greyhounds are smiling and content.
Veil of Justice is finally out in paperback and kindle and I can keep (most of) the daily drama on the pages of my current paranormal romance novel.
And there's much reality too…
My parakeet writing buddy passed away, leaving a serious, gaping silence in my office. This back injury doesn't want to heal on my time (admittedly I'm impatient). And for whatever reason, my family keeps asking what I've planned for dinner each night.
Which is why world building makes me happy!
World building for a paranormal romance novel isn't just my day job. It's more than passing time while water boils in the pasta pot.
When I start world building for my paranormal romance novels, it's a delightful exercise of the imagination. Of course the purpose is all about crafting a good setting, discovering what can and will assist my characters, what will give them the best challenge as they strive toward their goals.
I love writing paranormal romance novels, as well as building just the right world for my lively, determined characters.
Visit any or all of my worlds when you buy my books at Amazon.
Live the adventure!