I'm thrilled to have historical romance and paranormal romance author Beth Trissel here today and she's blogging about world building as well as giving away an ebook of her paranormal romance novel, Somewhere My Love! Take it away, Beth…
Thanks for having me on your lovely blog, Regan.  In thinking about world building, I pondered sources of inspiration.  Sometimes the most unlikely things evoke new ideas.  The concept for my light paranormal romance 'Somewhere' series took form in the mist of subconscious thought while viewing one of my favorite British mysteries, Midsomer Murders.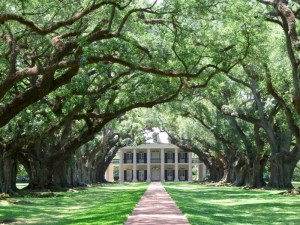 I enjoy the historic setting of these modern-day mysteries, but especially when the story flashes back to an earlier era in an old manor house or church to get to the root of the mystery.  And I wondered how it would be
if I incorporated that element with my love of romance and history. The idea behind my 'Somewhere' series is that the story begins in one place, so far an old Virginia home, then transports the reader 'somewhere else,' either back in time in the same house or another place entirely like the Scottish Highlands.
Dreams play a significant role in many of my stories, both in the initial concept and the characters I've met along the way.  Entire scenes have played out in the dream world before ultimately coming to life in the pages of my books.  I also have 'waking dreams' when flashes of insight reveal facets of a character I hadn't yet discovered and I glean more about who they are, where they've been, and where they want to go.  Or don't want to go.
These 'thinking' times are essential as my stories are highly character driven.  If I don't know a character well, I can't convey them in word images to share with you.  I also 'collect' people, both real and imaginary, who turn up in my stories. And I love names.
Apart from the actual people themselves, the ancestral portraits in my family and on display in other Virginia
 homes have had an enormous impact on me. The portrait of a striking dark-haired gentleman embedded himself in my thoughts and made me wonder who he was, and why he died so young.  And that other painting of the fair young lady…did she love him?
The first story in my series, light paranormal murder mystery/ghost story romance Somewhere My Love, came about as a result of that portrait, plus the inspiration mentioned from Midsomer Murders, and the wealth of inspiration I gain from these magnificent old homes.
Intrigued? Here's a bit more about Beth's Somewhere My Love:
Star-crossed lovers have a rare chance to reclaim the love cruelly denied them in the past, but can they grasp this brief window in time before it is too late? Newly arrived at Foxleigh, the gracious old Wentworth home in Virginia, British born Julia Morrow is excited at the prospect of a summer working as a guide in the stately house and herb garden. She quickly discovers the historic plantation holds far more.
She becomes obsessed with the portrait of handsome Cole Wentworth, killed in a quarrel over the lovely English lady, Julia Maury, two hundred years ago. Then she meets his double, William, the only remaining Wentworth heir. Somehow, Julia must persuade Will that their fates are entwined with those of Cole Wentworth and Julia Maury, and that the man who killed his ancestor has returned to enact the deadly cycle again, or she will lose him twice. The blade is about to fall.
Sounds great, doesn't it! Somewhere My Love is available in print and digital download at: The Wild Rose Press, Amazon, Barnes & Noble and other online booksellers.
If you would like to win the ebook of Somewhere My Love, kindle or pdf, winner's choice, simply leave Beth a comment below.
More about Beth: Married to my high school sweetheart, I live on a farm in the Shenandoah Valley of Virginia surrounded by my children, grandbabies, and assorted animals.  An avid gardener, my love of herbs and heirloom plants figures into my work. The rich history of Virginia, the Native Americans and the people who journeyed here from far beyond her borders are at the heart of my inspiration.  In addition to American settings, I also write historical and time travel romances set in the British Isles.
Keep up with Beth online: My blog is the happening place: One Writer's Way
Thanks so much, Beth, for being here. And good luck to everyone in the giveaway! I'll draw and announce the winner next Tuesday!
Live the adventure!