Happy New Year! This Saturday's featured read and giveaway is a little late to the Internet. We returned from vacation last night and with all the unpacking and sorting out and catching up with two overjoyed greyhounds, two cats who weren't quite as arrogant as usual, and two perky finches, I forgot to load this post last night.
Remember to leave a comment on this post as your entry for today's $10 Amazon gift card giveaway!
We started planning our New Year holiday last August, realizing it was the only time we could get our entire family together for a little vacation time. It made the holidays feel a bit hectic, but it also gave us time as a group to reflect on the past year and look forward to all that's in store for 2014.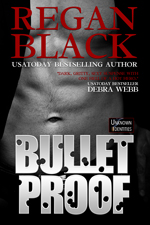 The biggest professional moment for me in 2013 was hitting the USA Today bestseller list. A long range goal accomplished. What an amazing high!
On a personal level, it was celebrating the year making fun memories with my entire family on vacation. We've already started planning our next trip. (that's a good sign)
Any more it seems my resolutions revolve around time management. Much as I've done with my writing process, I've learned better techniques for making the most of my time with each project I complete. There isn't much in my career (or my life) that's gone precisely as I thought it would – but honestly, it's turned out better!
The schedule for 2014 fills me with excitement about the potential in each new day. It's always a challenge to find that magical balance between the business of writing, the joy of crafting stories, taking care of myself, and taking time to enjoy life and family, but I'm making progress and that's what makes all the difference.
Whatever your resolutions or plans for 2014, write them down – both the what and the why of your goals – and give yourself a little grace during the unexpected moments of the journey.
Be sure to leave a comment here on this post so you're entered for the $10 amazon gift card plus a kindle edition of BULLETPROOF! UPDATE: Congratulations to Karen, winner of this giveaway!
Live the adventure!