It's a pleasure to welcome Angi Morgan and Ranger Protector, her new release from Harlequin Intrigue, to the blog today! Come on in, enjoy some q&a and an excerpt, some fabulous pictures, and don't miss the giveaway!
Q&A with Angi Morgan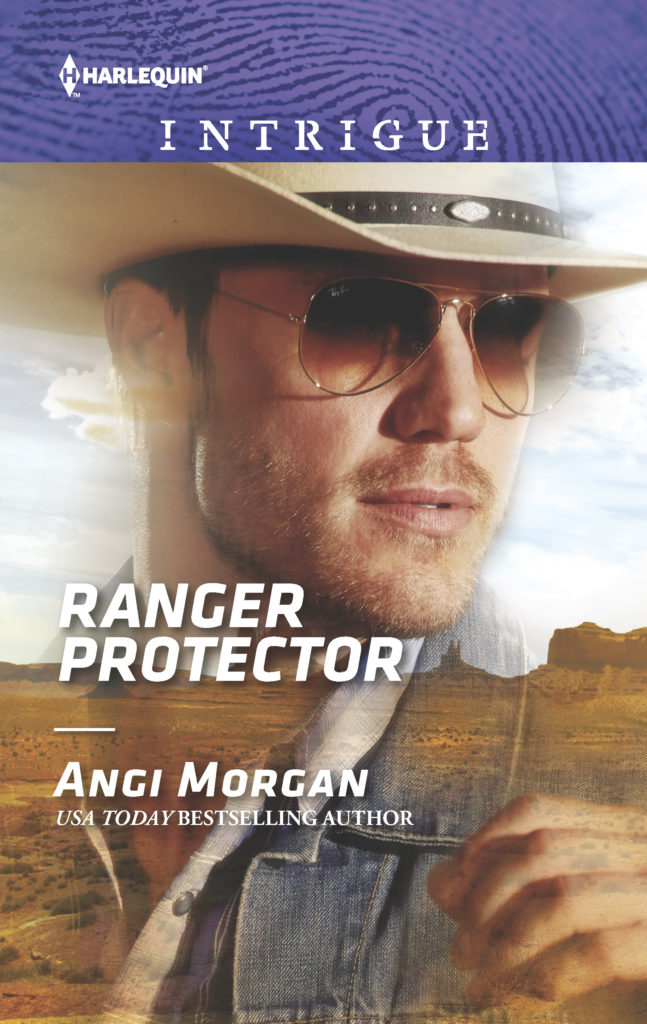 RB: How do you name your characters?
AM: Oh, this doesn't make sense to me at all. I'm not sure I've ever named anyone—including my children. The characters in my books come to me named and with a situation, sometimes a title. That's it. First names only. Take for instance my first book with the original title of See Jane Run. This story began because a "judge" told me my names were much too "out there." I complained to my husband, "Do they want Dick and Jane?" Then a short writing exercise focused on my surroundings gave me a situation and Jane and Steve arrived. HILL COUNTRY HOLDUP was born. The little boy in the book was named by my daughter. I had no last names for these guys… I think I saw something about Arnold Palmer and another golfer with the last name Woods.
I have always wanted to write a book named after one of my early high school crushes. Everyone in my home town called him Little Jack (officially Jack Jr.). I'm sure he goes by Jack now, but in my head he'll always be Little Jack. I thought that would put a cool twist on the hero's problems—following in his father's footsteps. It was just a matter of finding the right circumstances for his story.
RB: What was the most fascinating part of research for Ranger Protector?
AM: Most of my fans know that I love researching my locations. My stories are about the real Texas. At least real locations. How people really get around and trying to find something unique about Texas that my fans may not know. If it takes nine hours to drive somewhere…I know because I've probably driven it. Locations sometime completely change my idea for the story and give me so many "pantser" ideas about scenes. (I am soooo not a plotter.) The pictures I take can be viewed on my website & blog.
So…Ranger Protector inspiration happened just over a year ago, I went on a writing retreat with three friends. We drove through Liberty Hills (where part of the story takes place) and stayed close to Wimberley, Texas in a secluded house (very limited internet) with only one neighbor. And yes…the idea of several scenes developed. Who wouldn't be inspired by this scenery…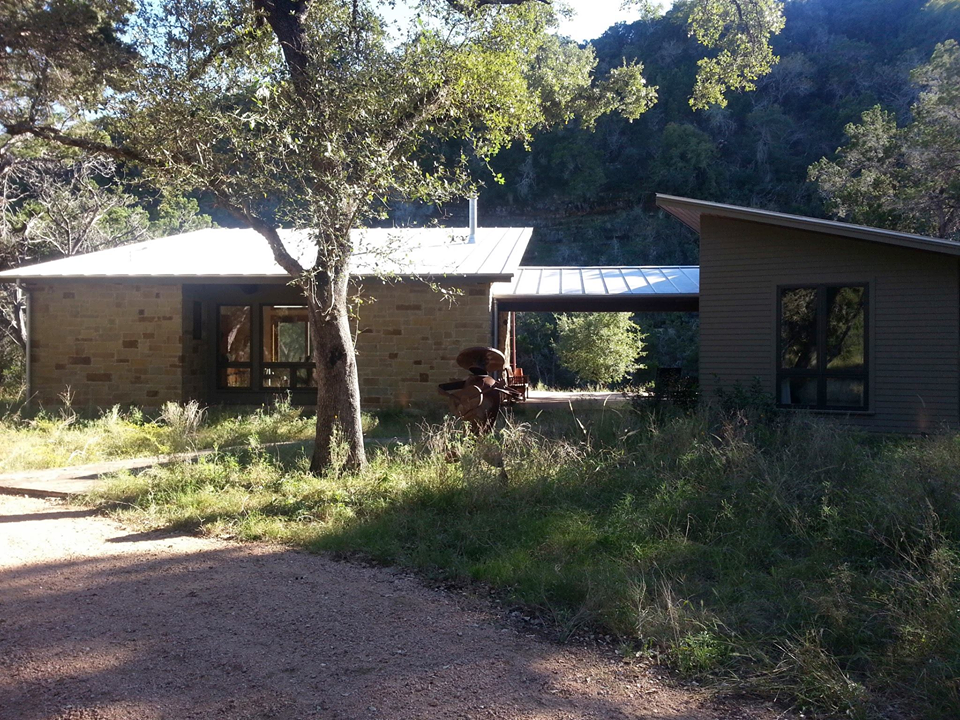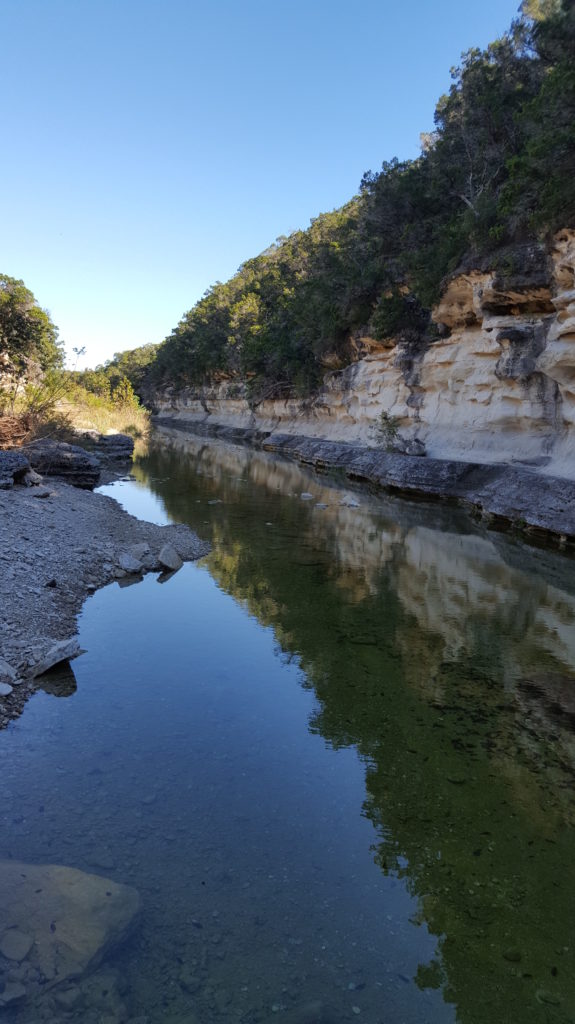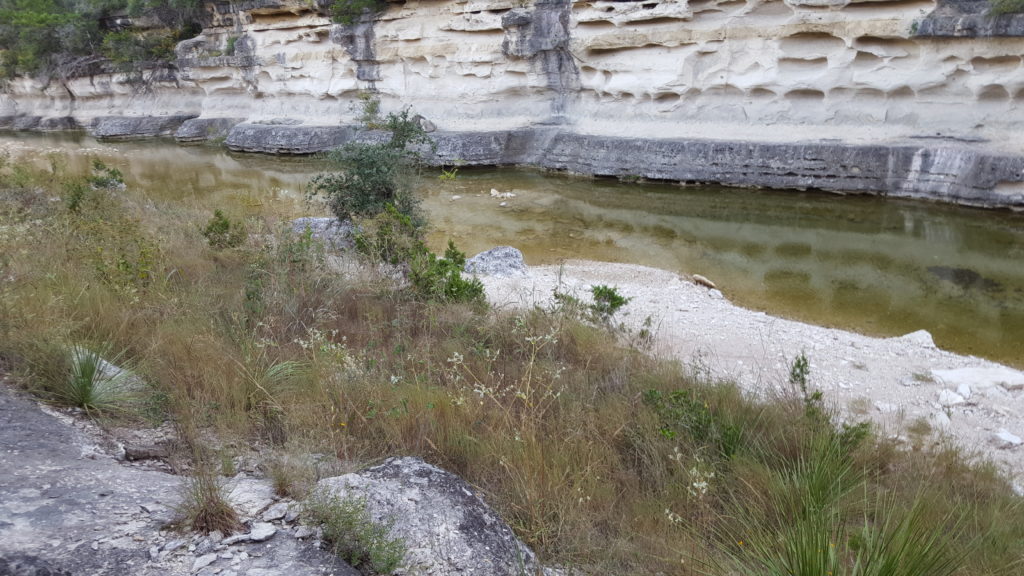 More About RANGER PROTECTOR
Jack MacKinnon, Jr. didn't expect to retrieve a fugitive in the middle of his vacation. Thinking he was doing a favor for his Company, he gave his word that he'd escort Megan Harper to Austin where another ranger could escort her to Dallas. Then his best friend claims she's being framed and will be killed if placed in jail. He wants Jack to hide her on his ranch. Jack can't afford trouble during homecoming week while he fills in for his dad, a newly-elected state senator. With no desire to fill his father's shoes as mayor, he's anxious to get back to Company B. Keeping his dad appeased and a determined, capable woman secluded from the person trying to kill her might just be the hardest thing this ranger has ever done.
Accused of murder, Megan wants to find out who's framing her. That's what she does as an investigative analyst. Should she ignore the ranger who's putting his life and career on the line? Or play it safe and hide with his family? Her question is soon answered when trouble arrives in the form of a hit man. Jack has to find a way to keep Megan alive before her self-sufficient attitude gets them both killed.
Read an Excerpt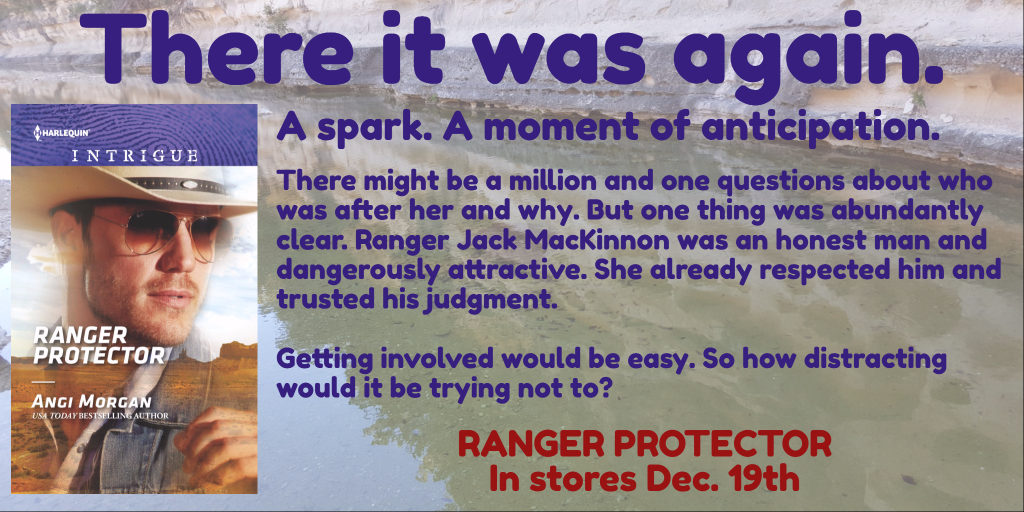 "Here," Jack stepped around her, "let me go first. Those cypress trees are sturdy, but rough on your hands."
"Are your boots slick on this loose rock?"
"Everything's slick when the rocks are rolling under your feet. Don't worry. I got you." He dug his heels into the ground and followed his lead.
One almost slip and both her hands were quickly on his shoulders. She left one and a second later had both touching him again. He tapped her hands to keep them there.
It took about five harrowing minutes, but they found a way to the rock embankment. With both his feet on rocky ground, he turned to help her with the last one foot drop. Hands at her waist, her hands on his shoulders, he lifted and they stood there…waiting.
Did he feel the anticipation spark as her lips passed his? It sure felt like he did. His heart was beating just a little faster when her palms slide down his chest. Yeah, she couldn't help herself.
There was an attraction. She could fight it and say they shouldn't move forward because of the obvious reasons. Or she could ignore the professional side of her brain and admit there was a connection. A connection that was getting stronger with each look and definitely each touch.
He dropped his hands like she was on fire giving her even more of a reason to believe he was thinking the same thoughts.
"West takes us Red Hawke Road. There are five or six houses that may or may not be occupied. Some are right on the creek, others aren't."
"And to the east?" She splashed into the cold water and faced that direction.
"I believe that's our best option to lose men chasing us. There aren't too many homes before it turns into the Halifax Ranch. Lots of acreage once we get there. Old Indian caves, bluffs, the Blanco River. There's a small dam and road that might throw them off, too."
"You already made up your mind which way we're going."
"Pretty much."
"Thanks for being considerate about it though."
Jack made her feel included. She had no idea if it was deliberate in order to confuse her or if he was genuine. Scratch that. He was the genuine article. There was no talking herself out of that impression.
Under the bluff, darkness was steadily moving in. She stepped into the middle of the shallow creek, careful not to slip and drench herself, but there was nothing to see. No lights from nearby houses. No light pollution from a nearby town.
They really were in the middle of nowhere.
A good place to analyze and organize.
"You're shivering. Ready to go up? There are some electric blankets or I could start a fire."
"Dinner in front of the fire? Will there be a movie, too?"
"Only if you like a DVD they have. I didn't pay much attention to those when I was here before."
They started back up the incline. Jack led the way, holding her hand, steadying her when the rubber boots slipped. Back next to the deck, he stepped up, then lifted her with both hands.
There it was again.
A spark. A moment of anticipation.
If they'd been on a date, she would have stood on her tiptoes until he kissed her. She might have even leaned in and kissed him first. But they weren't on a date. They were hiding out in the Texas Hill Country. And while she debated with herself about what to do, he let her go and practically ran the length of the porch.
"I'll grab the food," he shot over his shoulder.
There might be a million and one questions about who was after her and why. But one thing was abundantly clear. Ranger Jack MacKinnon was an honest man and dangerously attractive. She already respected him and trusted his judgement.
Getting involved would be easy. So how distracting would it be trying not to?
~ ~ ~
RANGER PROTECTOR kicks off the TEXAS BROTHERS OF COMPANY B series. Available at your favorite retailer mid-December and online January 1st.
~ ~ ~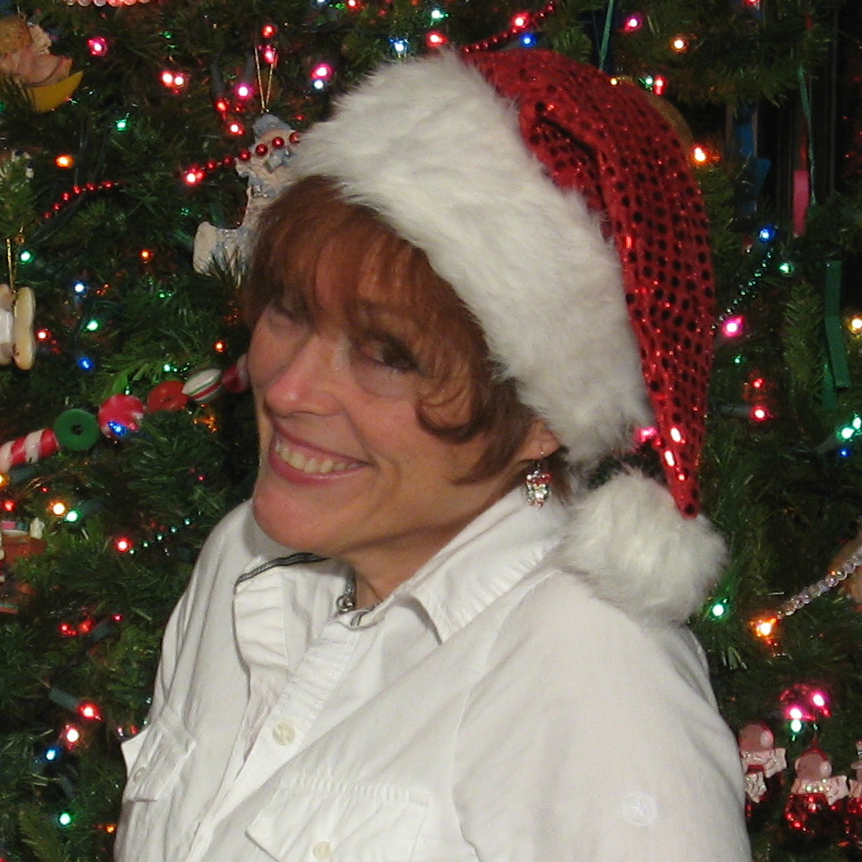 ANGI MORGAN writes Intrigues where honor and danger collide with love. Her work is a USA Today and Publisher's Weekly best seller. She drags her dogs–and husband–around Texas for research road trips so she can write off her camera. They now have a map with highlighted roads they've traveled. Every detour somehow makes it into a book.
Website   Facebook   FB Fan Page   Twitter @AngiMorganAuthr
Check out A Picture A Day, my newsletter or my monthly Giveaway
~ ~ ~
DON'T FORGET TO ENTER THIS EXCLUSIVE GIVEAWAY
Giveaway for an autographed copy of RANGER PROTECTOR ends December 23rd.  Contestants enter drawing by leaving a comment here at Regan Black's blog and entering the Rafflecopter.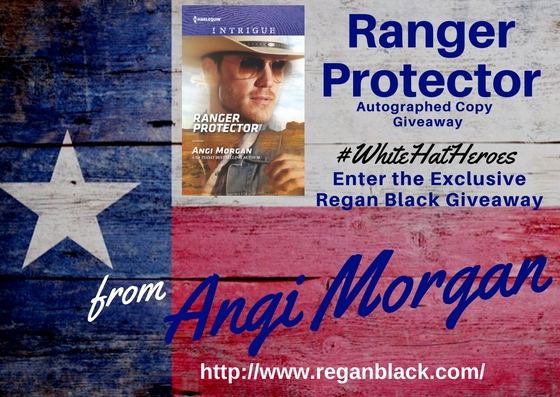 Megan is in danger and her friend sends Jack to help. Would you accept protection from a stranger?
Leave your comment to enter the giveaway now, good luck to everyone, and always~
Live the adventure!