About Devil's Gamble
Sienna Keller saw how men used her mother, and from an early age she swore she'd never allow it to happen to her. So when she meets smooth-talking billionaire Gavin Crane, who uses his connections to help her art career, she resolves to keep things strictly professional—no matter how gorgeous he is.

Gavin might be the son of the head of the Kavanagh organized crime family, but he wants no part of that life. It's important to him to prove to Sienna that he's a good guy. But when she winds up in the hospital with a gunshot wound, he is driven to exact revenge. His father agrees to provide security to watch over her as well as find the man who shot her, but at a cost—Gavin must come back into the family business.

As Sienna begins to let her guard down around Gavin, seeing the kind, caring man he's always wanted her to see, his secrets begin to pile up. Has she done the one thing she vowed never to do—trusted her heart to the wrong man?
And Now the Cover…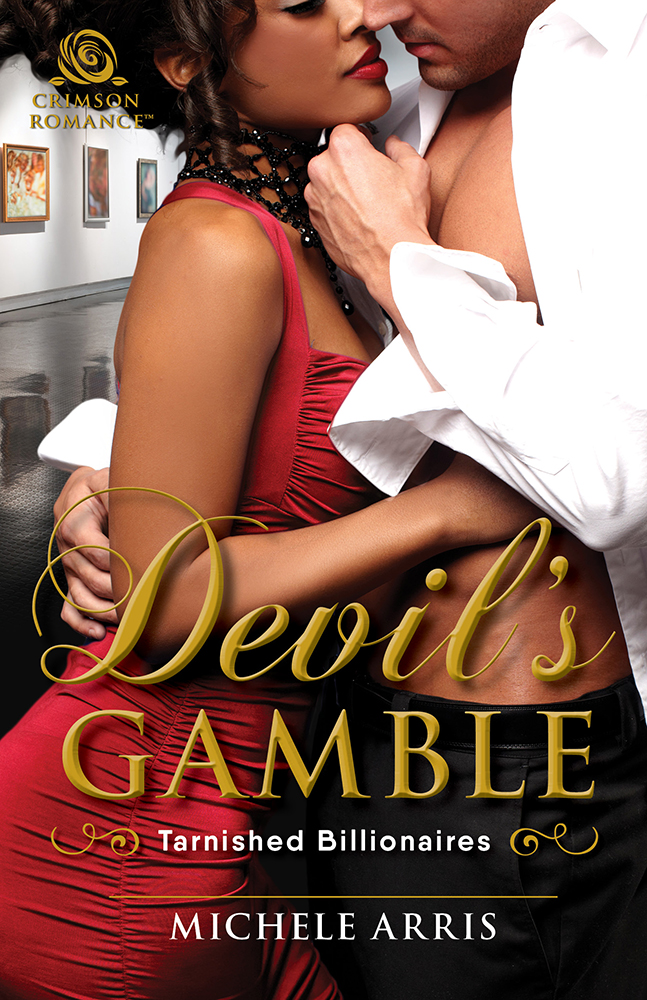 Giveaway!
Michele Arris is awarding a $20 gift Amazon or B&N gift card to one lucky tour guest. Enter at the link here:
Be sure to follow along the other stops on the tour and leave comments to increase your chances of winning the gift card prize! All tour stops can be found here:
https://goddessfishpromotions.blogspot.com/2017/09/book-blast-cover-reveal-of-devils.html
Award winning author, Michele Arris, writes steamy contemporary romance. Michele is always plotting out her characters' next move. Even when she's not seated in front of her laptop writing about strong-willed, professional heroines and the complex heroes who strive to have them, she's plotting scenes in her head.
"I love to write story where my characters are guaranteed their Happily Ever After."
In her spare time, Michele enjoys reading all types of romance genres. She loves paranormal romance as well as historical romances, enjoys watching period classics (Little Dorrit, The Buccaneers, and Persuasion to name a few), actually looks forward to working out, is a holistic enthusiast/vitamin junkie, and spending time with family and friends – simply enjoying life.
Connect with Michele Arris:
WEBSITE: www.michelearris.com
FACEBOOK: https://www.facebook.com/Michele-Arris-Author
TWITTER: @ArrisMichele
Find your copy of Devil's Gamble at these retailers:
Live the adventure!

9Oct2017