I usually listen to instrumental music while I'm in the drafting phase of a book, but when I'm editing, all bets are off. For the Escape Club: Sabotage, the revision and editing soundtrack was Halestorm.
They are a go-to band for me, especially when I need an energy boost to power through a project. The heavy beat is a big help when I am trying to connect with Grant Sullivan's point of view in each Escape Club story or  novel.
And be sure to tune in at my author page on Facebook on Thursday Sep 28 at 5pm EST for a live broadcast with q&a, behind the scenes fun, and a giveaway!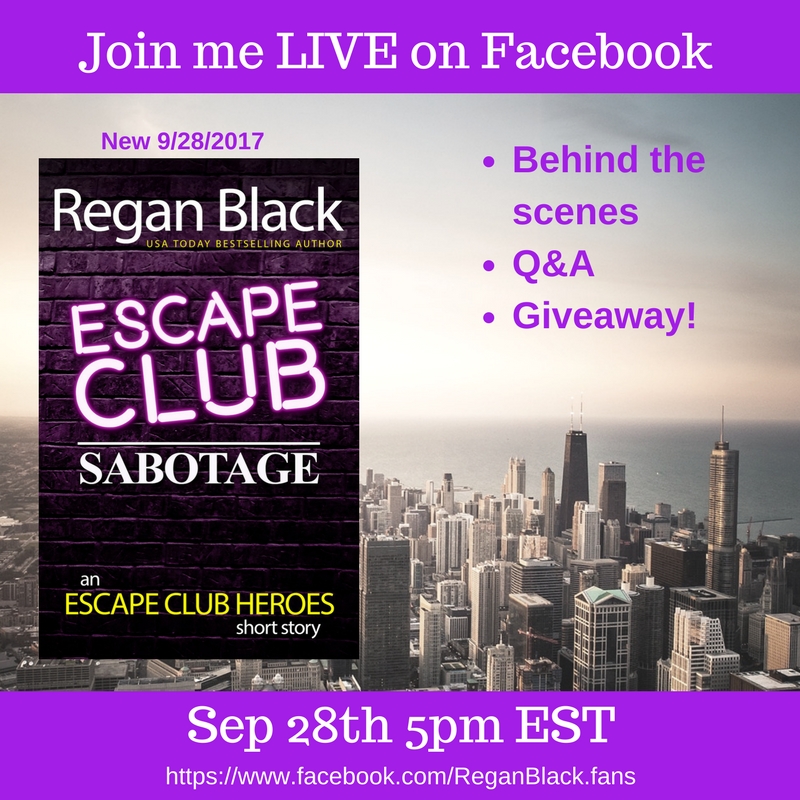 Leave a comment or questions here and I'll answer them on the broadcast. No worries, a replay will be available!
Live the adventure!

26Sep2017