Hooray and congratulations to all of the November #HarlequinRomanticSuspense authors!
Her Rocky Mountain Hero by Jennifer D. Bokal
Stranded With The Navy Seal by Susan Cliff
The Billionaire's Colton Threat by Geri Krotow
and my own Protecting Her Secret Son, the next Escape Club novel!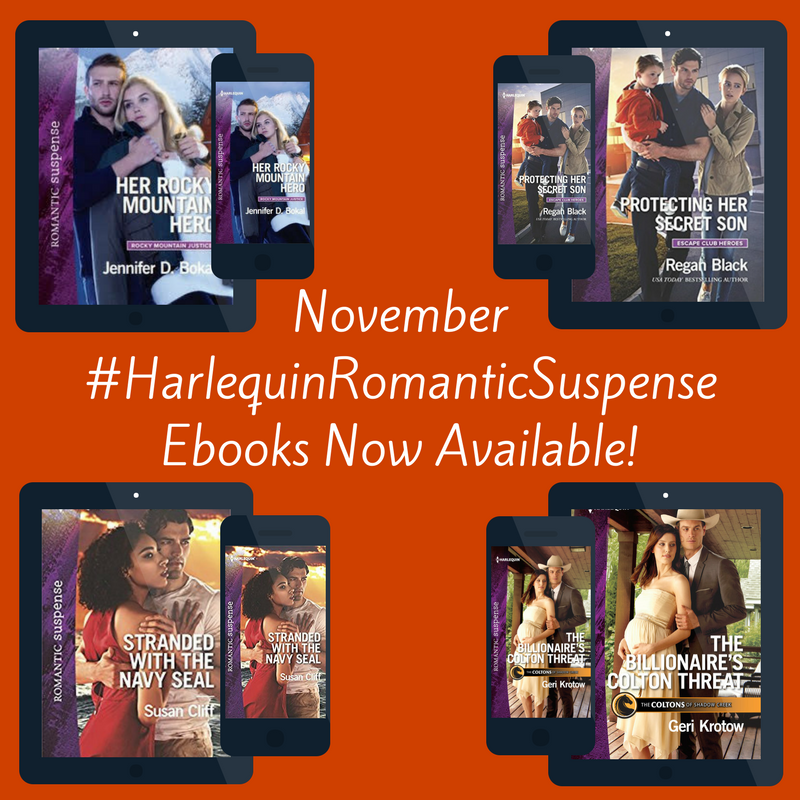 What a hot line up, right? The Harlequin Romantic SuspenseAuthors page on Facebook is kicking off the 7 Days ofGiveaways event today. Each day November 1-7 another author will have a special giveaway, so be sure to Like and follow the page so you don't miss any of the fun.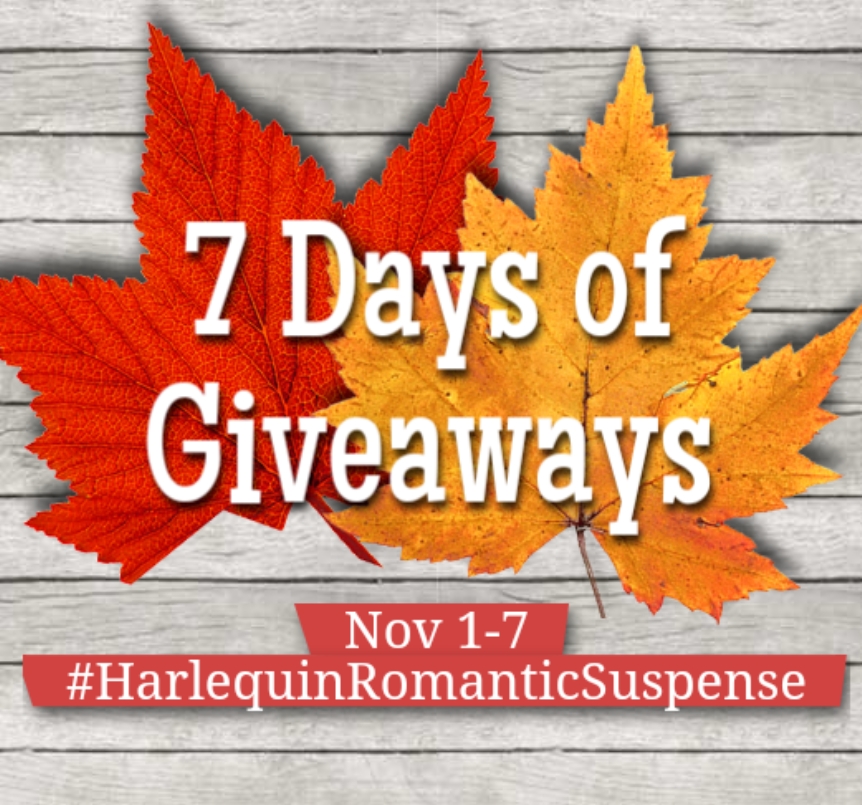 And I'm celebrating the ebook release for Protecting Her Secret Son with a live audio and giveaway at my Facebook author page this afternoon! I hope you'll come by and check it out live or on the replay! The winner will be drawn on Nov 4th and will receive digital copies of the first two Escape Club novels: Safe In His Sight and A Stranger She Can Trust.
Live the adventure!

1Nov2017