Enjoy exclusive perks when you subscribe to the newsletter!
Only my newsletter subscribers get early access to upcoming releases along with these super benefits: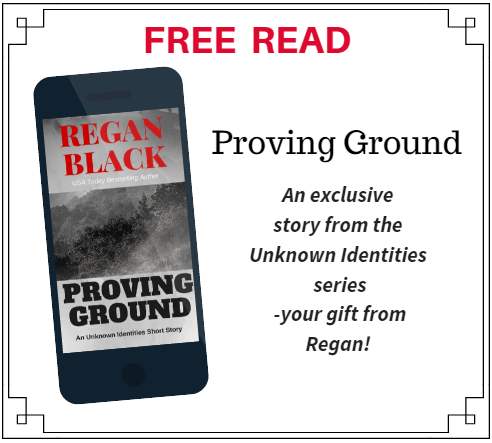 ♥ – you'll receive Proving Ground, a free, exclusive short story from the Unknown Identities series when you confirm your subscription!
♥ – you are automatically entered into the monthly drawings for special-edition prize packages! (Each monthly package includes signed books, fun swag, and rejuvenating treats to make your reading escape more enjoyable).
♥ – all new subscribers each month are entered into a drawing for a gift card and an ebook! (Winners can choose an ebook from new releases or a title from my backlist.)
♥ – all subscribers receive a monthly email with the latest book news, behind the scenes details, cover reveals, plus a favorite recipe from me (or one of my characters).
Join the fun and sign up today with the form on the right. We'd love to include you!
Live the adventure!

February Prize Package
ps You can review some previous newsletters by visiting the Newsletter Archive page.
pps Questions? You can reach Regan directly through the Contact Page