At long last, it's the book birthday for Timeless Light, the third novel in the Knight Traveler series. This series has been such a blast from the very first brainstorm moment to the final edits, I've had tremendous support for this paranormal adventure.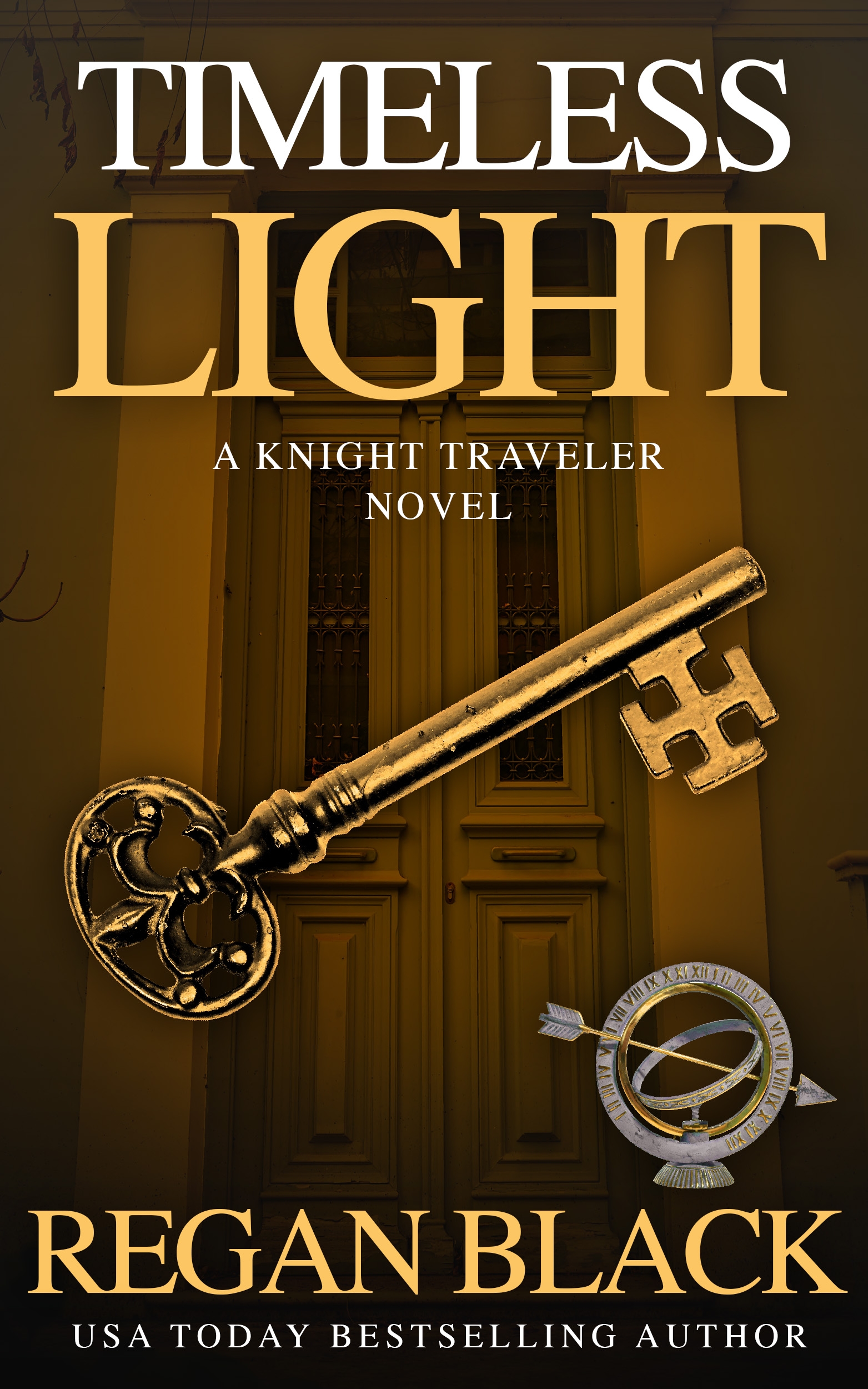 I promised fans and readers that Sir Bors' story would be out in 2017 and we did it!
Naturally, the characters took me on a wild ride and gave me more than one surprise along the way, but we all had so much fun, I can't complain. Nadine and Bors are full of secrets and endearing truths as they work with the other knights and ladies to outwit an evil priestess who is sure she can restore order – her order – to the world.
In the Memory Key novella, readers met a nasty monster in the giant cluster-spiders that Sir Bors had to fight to reach Avalon with the key. My family is still stunned that I spent so much time writing a creature that terrifies me. Big spiders have been my irrational fear since I was a little girl and no one was more surprised than me when those monsters showed up on the page. I'd like to say the novella and now this novel were cathartic, but my fear of spiders hasn't eased a bit, even by writing them.
One of my favorite scenes in this book is where Nadine introduces Sir Bors' to modern day food and kitchens. It's a modern magic Sir Bors is eager to learn and I hope that resonates with readers and fans alike.
Special thanks go out to my newsletter subscribers who once again helped me with details for this series. This time I needed a name for Sir Bors' hawk. All of the suggestions were great and Jana Leah and Jo Ann offered up the names that we used.
You can read an excerpt of Timeless Light here or put some magic into your holiday reading and pick up your copy from your favorite retailer today!
Live the adventure,

27Nov2017