Today is the day! The Mammoth Book of Futuristic Romance is available in ebook! If you pre-ordered it, go sync your ereader, NOW… I'll wait… If you haven't picked up a copy what are you waiting for? This collection of nineteen shorter stories is sure to satisfy your need for a great escape, even when your time is limited.
From the "back cover" : Love will find a way – 19 fantastic future-set romances.
The good news is, in the future there will be no shortage of romance. On space ships, on newly-colonized planets or on a barely recognizable Earth, life forms, whether human, alien or something in between, will find their way to love.
As giant corporations grasp new opportunities for profit and future armies clash, both in deep space and 'dirtside', former romantic partners try to put the past behind them and time-travelling rebels set out to romance the past.
These science fiction stories of future love and lust – by Marcella Burnard, Bianca d'Arc, Jess Granger, Linnea Sinclair, C. L. Wilson and many more – are brimming with passion and humour. So, even though in space no one can hear you scream, they might just be able to hear you laugh.
~~
I don't think I've ever been more proud to be included in 'and many more'. It's like a whole new pen name! 😉 I received my author copies a few weeks ago and these stories are wonderful. If you like your romance with an edge of sci-fi and the fantastic, you will not be disappointed and I was thrilled to find more authors to add to my to-be-read list.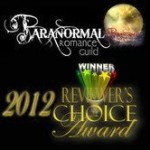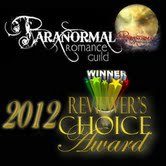 As an added point of pride, my contribution to this anthology, In the Interest of Security, features characters from my 2096 world and it took FIRST PLACE as best novella in the recent Paranormal Romance Guild's Reviewer's Choice awards.
More about  In the Interest of Security: In 2096, retired soldier Jim Corvin is content with the challenge of heading up security for Chicago's notorious smuggler, Slick Micky. But when he's unexpectedly tasked with protecting a young boy, will his expertise be enough to safeguard mother and son as well as his battered heart?
To help me celebrate this latest installment from 2096, author Lindsay Avalon has interviewed me at her blog today (I love the Internet), so please stop by and join the fun!
Live the adventure!