Protecting Her Secret Son (Escape Club Heroes)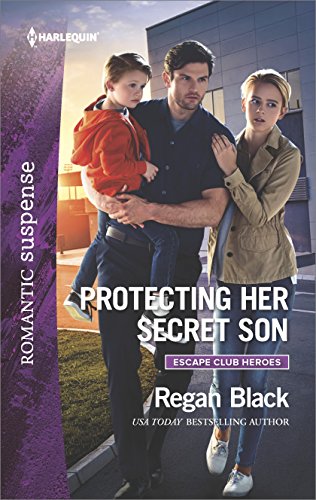 Protecting Her Secret Son 
Available now at Amazon | BN | iBooks or your favorite bookseller
USA TODAY bestselling author Regan Black returns with a pulse-pounding new Escape Club Heroes romance! 
After escaping a world of ruthless crime with her child, Shannon Nolan finally thought she'd left her nightmares in the past. Then the worst thing she could imagine happens: her son is kidnapped! With nowhere else to run and no one else to trust but her boss, she puts her life in Daniel Jennings's hands.
Firefighter Daniel knows Shannon is safe under his protection, but the one threat he doesn't want to face is his growing passion for her. Moreover, she's vulnerable and isn't searching for love. But as they put everything on the line to rescue her son, that very connection might just be what saves them all…
Don't miss the short stories in this series: Escape Club prequel, Escape Club: Justice and Escape Club: Sabotage, all available now!
A Holiday Treat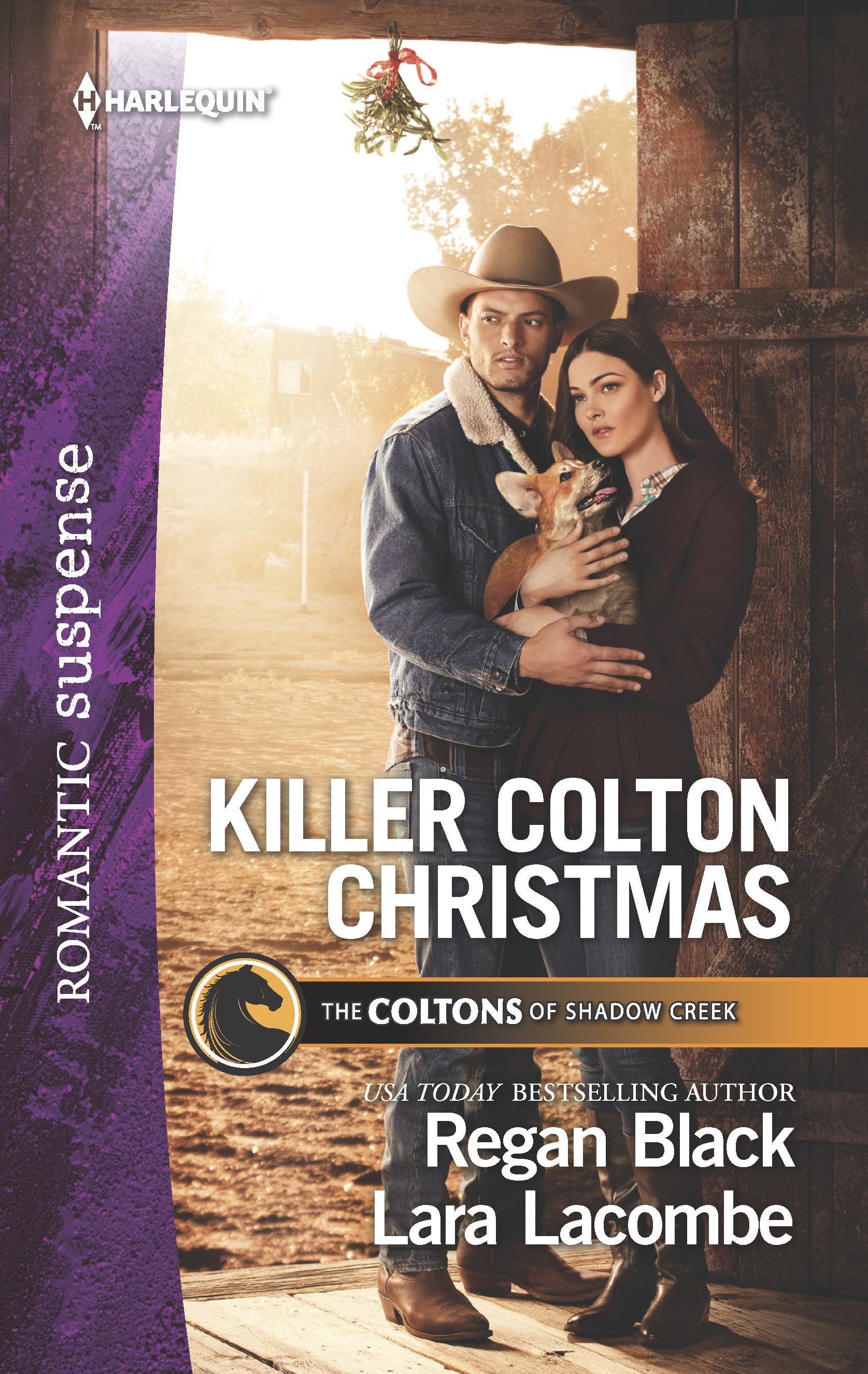 Killer Colton Christmas – 2 holiday novellas in one book – featuring Special Agent Cowboy by Regan Black and The Marine's Christmas Case by Lara Lacombe.
Available December 1, 2017!
Preorder today at Amazon | BN | Kobo | iBooks or your favorite bookseller!
The Coltons of Shadow Creek series comes to a shocking Christmas climax in two heart-pounding stories…
Special Agent Cowboy by Regan Black – When hackers strike Colton, Inc., they put executive Marie Meyers in their crosshairs. FBI agent Emiliano Ortega is charged with protecting the beautiful city girl on his ranch. But keeping their mutual attraction professional under the mistletoe is impossible… Read an excerpt 
The Marine's Christmas Case by Lara Lacombe – When Dario Ortega meets Felicity Grant, the lovely marine-turned-PI spurns his advances. Instead, Dario offers his tech expertise to help Felicity solve the Colton, Inc., hacking. Working the case together softens Felicity's steely heart and makes Dario rethink bachelorhood. But can they catch a killer Colton in time for Christmas?
Timeless Light, Knight Traveler Series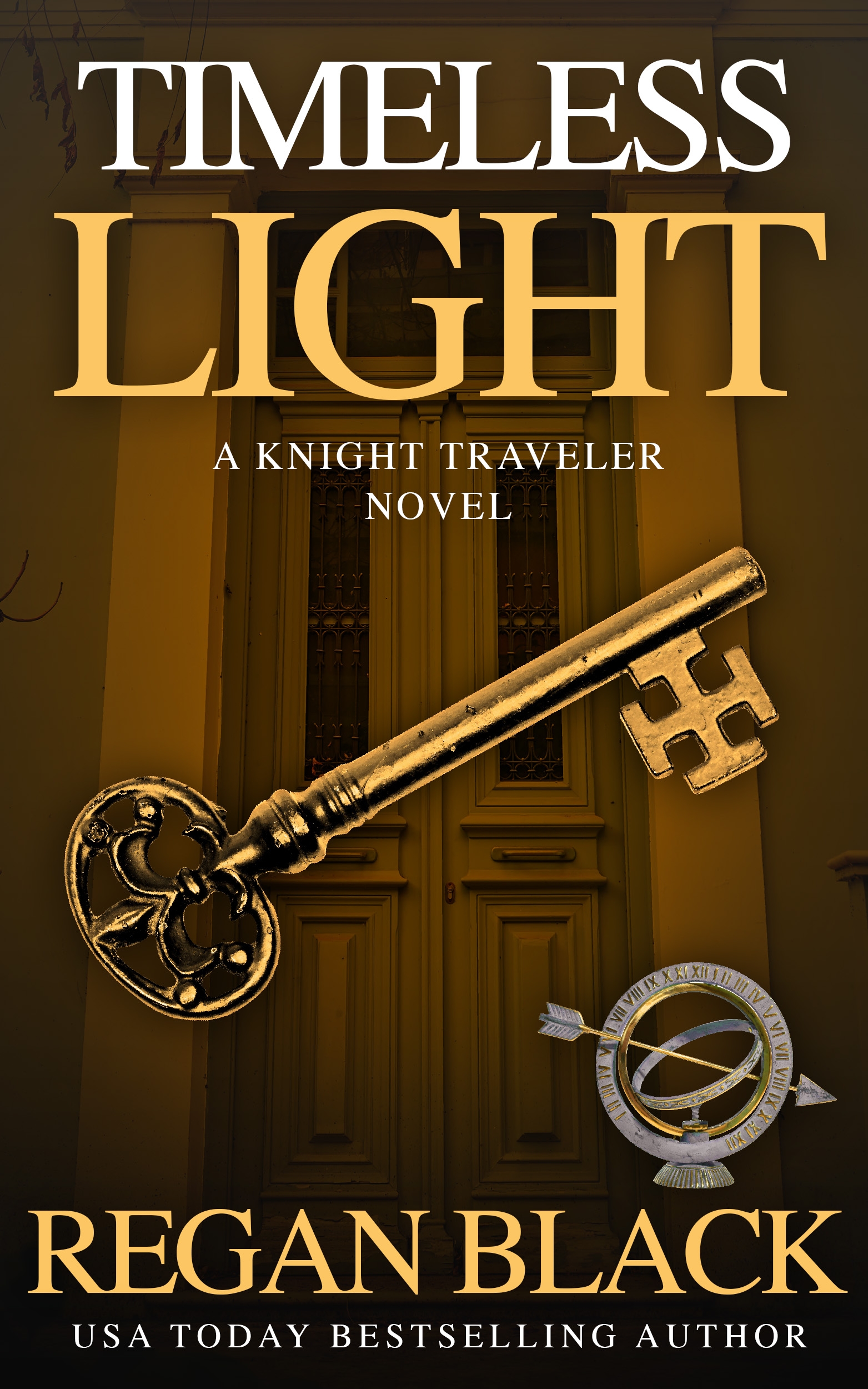 Timeless Light, Knight Traveler book 3
Available Nov 27, 2017
Preorder today at Amazon or your favorite bookseller
In the 6th century, Sir Bors died valiantly in service to King Arthur, but death was only the beginning… 
Nadine Amari has been waiting for Sir Bors to wake from his mystical, protected slumber for what feels like an eternity. Her family made the knight a promise centuries past, but when ancient, evil spies creep into the modern world she must do more than sit back and watch him sleep.
When at last Sir Bors returns to life, he finds himself not in the desert where he died, but at the edge of an unfamiliar ocean. He's been pulled into the 21st century by the siren's call of a powerful key that, in the wrong hands, will change the fabric of reality.
With Nadine as his guide, Bors will navigate a world he does not understand to battle a mad priestess bent on turning back time itself. He must trust Nadine with the fate of humanity – will he take the bigger risk and trust her with his heart and soul, as well?
Reluctant Hero by Debra Webb and Regan Black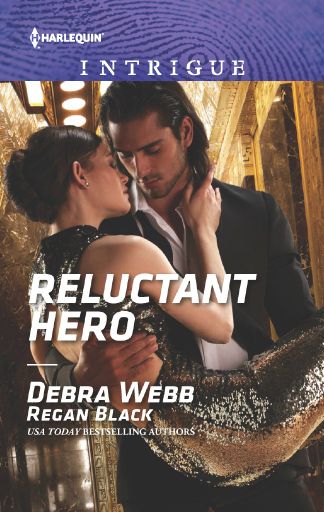 Reluctant Hero
Available now: Amazon | BN | iBooks or your favorite retailer
The news they're after isn't fake—it's deadly 
For top security expert Parker Lawton, the anonymous threat is explosive. Return the gold stolen during his intelligence unit's last Iraq mission—or they'll each be hunted down. And when one of his men is killed just before meeting investigative reporter Rebecca Wallace, he must take her under his "protection." But her persistence in getting the real story is even more dangerous—and irresistible.
For a dashing war hero, Parker is the most guilty-acting innocent man Becca has ever seen. Still, working with him is the only way to stay ahead of a ruthless enemy. And as her instincts and Parker's skills hone in on the truth, trusting the desire simmering between them could be their only chance—or the last move they'll ever make.