Marriage Confidential by Debra Webb and Regan Black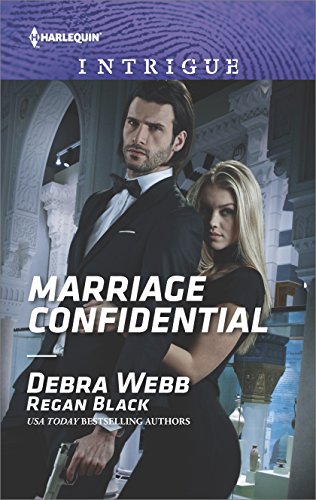 Marriage Confidential
Paperback available June 20, 2017 / Ebook available July 1, 2017
Preorder today at Amazon | BN or your favorite retailer
A sexy hero vows to love, honor…and stop the hacker! 
Marriage to Madison Goode—his secret high-school crush—is news to billionaire techno whiz Sam Bellemere! The gorgeous State Department liaison has summoned him to fix a cybersecurity breach at an art museum reception. But why is he guest-listed as her husband?
Madison has her reasons…as does a nefarious hacker now threatening her life and career. But once they've gone public, introvert Sam and career-focused Madison must play their roles perfectly, trusting and protecting each other as they race to thwart disaster. Surprisingly, being close is easy. A real relationship might be possible…if a worldwide cyber attack doesn't cost them their lives!
A Stranger She Can Trust (Escape Club Heroes)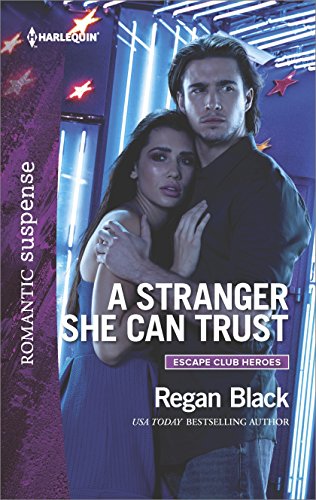 Available May 2017 at Amazon | BN or your favorite bookseller
In USA TODAY bestselling author Regan Black's new Escape Club Heroes thriller, a guarded man builds a future with a woman without a past… 
Outside of one of Philadelphia's busiest nightclubs, a woman stumbles from her taxi. Beaten and bruised, Melissa Baxter is an amnesiac with a target on her back. Gun-shy, Melissa relies on a handsome hero to help her uncover who she really is.
Carson Lane—a paramedic with his own dark history—can't help but bring this beautiful, vulnerable woman under his wing. Still reeling from his partner's murder, he's no stranger to risk. But as he and Melissa begin unraveling the mystery of who she really is, Carson realizes falling in love could be the biggest risk of all.  Read an excerpt…