It's a delight to welcome the talented Theresa Ragan today. She's treating us to an interview full of insight into her world as the author of Taming Mad Max, Return of the Rose, A Knight in Central Park, Finding Kate Huntley, and Abuducted.
Plus, just in time for the holidays, Theresa is giving away great presents for readers! One lucky visitor will win an ebook edition of all of Theresa's novels and four additional winners will each win one ebook copy of Abuducted! (giveaway details are listed below).
Theresa, can you share why you write your specific genres?
My first book was a medieval time travel because that's the genre I loved to read most at the time. As the years passed, I found myself drawn to romantic comedy, books like Nobody's Baby but Mine by Susan E. Phillips and See Jane Score by Rachel Gibson. I wrote Taming Mad Max and a few other romantic comedies that will release next year.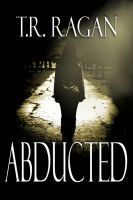 Frustrated with not making a sale to NY and having read about Lisa Gardner's journey when she transitioned from writing romance to thrillers, I decided to write my own thriller, Abducted by T.R. Ragan.
I wanted to kill off my frustrations along with a few characters, and it worked! Of course, I already loved reading thrillers, I just never thought of writing one before then.
I have follow-up books planned for Abducted. The idea that real people survive horrible evils and triumph in the end, holds an incredible appeal to me. I believe I have found my niche. Although I plan to continue to write in many genres, right now my focus remains on writing suspense/thrillers.
That's great news for your fans! Was there anything in particular that scared you while you were writing Abducted?
I researched true-life serial killers for months while writing Abducted. I had to put the book away because I was having nightmares. I couldn't look at a knife in my own kitchen without visualizing all of the horrible things that someone could do with it.
Nine months later, when I read the first one hundred pages, I was quickly drawn into the story and finished the book in three months. I haven't had a nightmare since. Strange.
What did you find most challenging with the characters or plot of Abducted?
Abductedwill be my first three-book series. I love the challenge of letting my characters grow at a slower rate. Of course, the characters will grow with each book, but I want a slow building character arc for the protagonist over the course of three books.
Is there a question you wished people would ask about Abducted?
I love Hayley, will she have her own book someday?
Here's a little more about Abducted:
Elizabeth Gardner (Lizzy) is seventeen-years old when she tells her parents she's going out with her girlfriends. Instead, she meets up with Jared Shayne, her boyfriend of two years. As she walks home beneath an inky black sky, her perfect night becomes her worst nightmare.
Fourteen years later, Lizzy is a licensed PI known as the "one who got away." When she's not searching for runaway teenagers, working on insurance scams, or talking to her therapist, she's at the local high school teaching young girls to defend themselves.
But her world is turned upside down for the second time after she receives a call from Jared Shayne. He's an FBI special agent now and he needs her help. Lizzy has no plans to get involved. Not until Jared tells her the kidnapper left her a note.
Escaping from a madman should have been the end of her nightmare…but it was only the beginning.
"Must read! This story is fast paced, thrilling and full of non-stop action." 5 stars–Casey Dare
"Chilling tale… I shut my windows while reading the book and checked all doors and windows after as well…" 5 stars–Reader girl
Author Biography:  Theresa Ragan was a Legal Secretary for fifteen years before she penned her first novel and discovered her passion for writing. She is a member of The Golden Network and the Sacramento Chapter of RWA. Theresa has garnered six Golden Heart nominations in Romance Writers of America's prestigious Golden Heart Competition for her work. She lives with her husband, Joe, and the youngest of her four children in Sacramento, California.
Keep up with Theresa online at her website, on twitter @theresaragan, and on Facebook too!
Now, for the giveaway details:  To be entered for a chance at one of 4 Abducted ebooks, or the terrific prize of one ebook of each of Theresa's novels, please leave a comment or question for Theresa below. Be sure to include you email address so we can notify winners. Winners will be drawn and notified on December 5, 2011
Good luck and live the adventure!