Regan Black Printable Book List 2018
Shop for Regan's Books at: Amazon | BN | Harlequin | iBooks | Kobo
Harlequin Romantic Suspense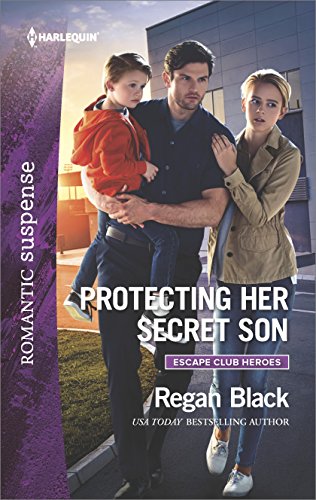 Protecting Her Secret Son (Nov 2017)
After escaping a world of ruthless crime with her child, Shannon Nolan finally thought she'd left her nightmares in the past. Then the worst thing she could imagine happens: her son is kidnapped! With nowhere else to run and no one else to trust but her boss, she puts her life in Daniel Jennings's hands. Read more…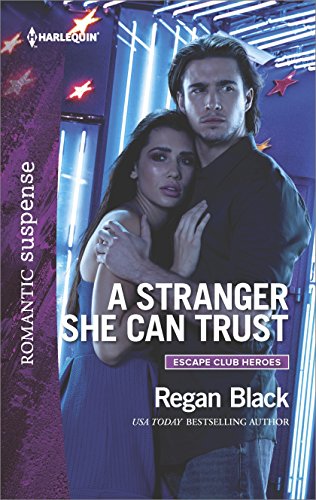 A Stranger She Can Trust (May 2017)
Outside of one of Philadelphia's busiest nightclubs, a woman stumbles from her taxi. Beaten and bruised, Melissa Baxter is an amnesiac with a target on her back. Gun-shy, Melissa relies on a handsome hero to help her uncover who she really is. Carson Lane—a paramedic with his own dark history—can't help but bring this beautiful, vulnerable woman under his wing. Read more…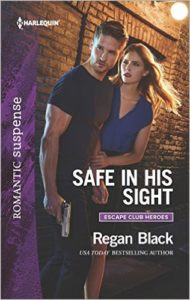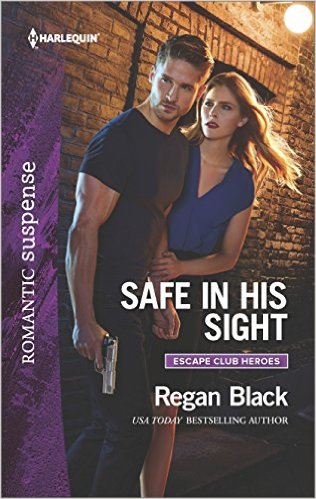 Safe In His Sight  (September 2016)
The stalker shadowing lawyer Julia Cooper's every move is vowing to ruin her life—unless she discloses information about a major criminal case. For discreet help, she turns to the shadowy Escape Club, where investigative brainpower and brawn are for hire. Mitch Galway, a firefighter on leave, becomes Julia's round-the-clock bodyguard. Read more…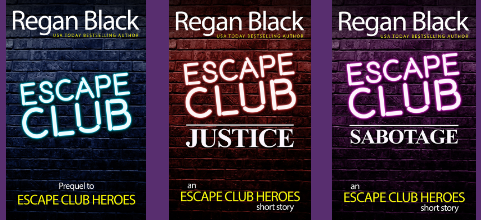 Escape Club (prequel) (July 2016)
Grant Sullivan has seen his last days as a police officer in Philadelphia, PA. Forced into a new career direction, he sets out to create a nightclub that will be the hottest spot in town for live music. But Grant can't shake the instincts that made him an excellent cop or the ingrained need to help the community he calls home.
Escape Club: Justice (August 2017)
Escape Club: Sabotage (September 2017)
Read more… details on all three short stories in this series plus read an experpt!
KNIGHT TRAVELER Series – Paranormal Romance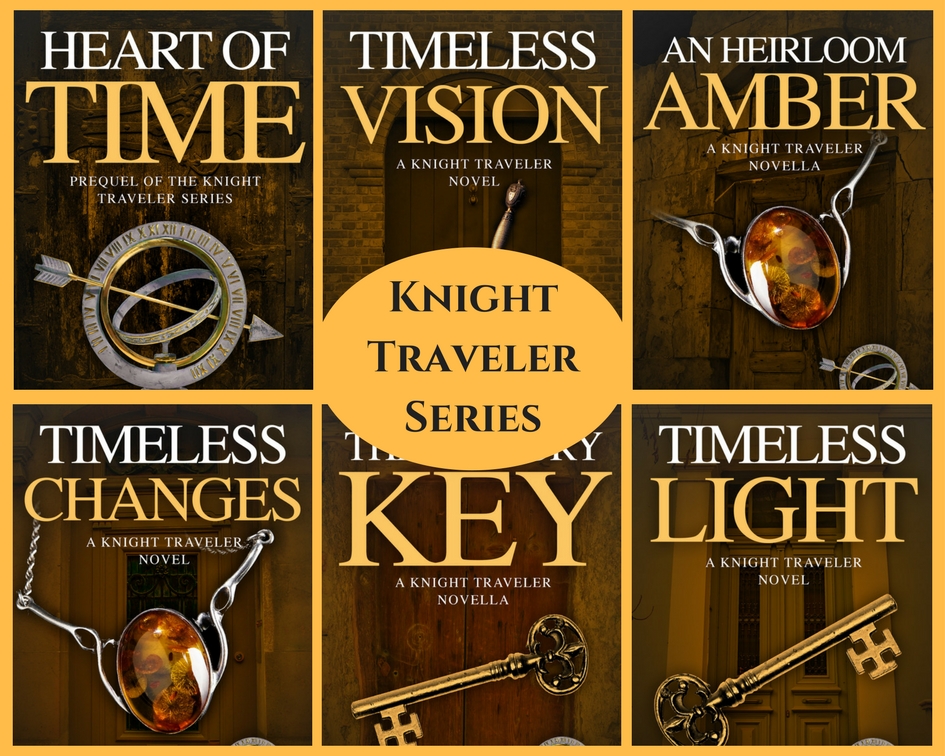 Heart of Time (prequel)
King Arthur has learned of a terrible threat – an evil cult is on the verge of destroying Camelot and determined to enslave humanity in the present, even if that means venturing into the future. In desperate need of help, Arthur assembles a trio of knights uniquely equipped to assist him in his quest to protect the innocent. Read more…
In the sixth century, Sir Gawain volunteered without hesitation when King Arthur asked him to contain a witch with terrible power. Now, his quest has pitched him through time to 21st century New York City and he must fulfill his original pledge to his king to stop an evil cult bent on enslaving humanity.
Recently promoted, Tara O'Malley is responsible for the family pub in Brooklyn, the family finances, and the safety of a medieval dagger that has been handed down for generations. Read more…
King Arthur has been warned of a talisman infused with powerful magic that could threaten Camelot. Summoning Sir Kay and his bear companion to ride with him, Arthur travels to assess the trouble. But they aren't alone in the quest as the blackhearted Mordred is determined to steal the amber talisman and use it to advance his twisted, evil agenda.
Diana Walsh, descended of an Avalon priestess, has inherited a treasured piece of amber and the repsonsibility of keeping it safe for Sir Kay, its rightful owner. She's studied the history with an eye to the future so she can support and assist Sir Kay, should he return in her lifetime in the 21st century. Read more…
King Arthur sent Sir Bors, a knight of the Round Table, to assist Merlin in protecting several magical objects from a timeless enemy in the wizard's past. But when Sir Bors and his hawk ride for Avalon with a key bearing extraordinary powers, they're attacked by creatures determined to kill them and steal the key for an ageless evil sorceress. Now King Arthur, the Lady of the Lake, and Sir Bors must choose which battles to fight now and which to leave for the future…
Timeless Light (coming Nov 27, 2017)
In the 6th century, Sir Bors died valiantly in service to King Arthur, but death was only the beginning…
Nadine Amari has been waiting for Sir Bors to wake from his mystical, protected slumber for what feels like an eternity. Her family made the knight a promise centuries past, but when ancient, evil spies creep into the modern world she must do more than sit back and watch him sleep. Read more…
MORE CONTEMPORARY ROMANTIC SUSPENSE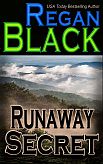 Runaway Secret – novella
Someone on the elite Taylor Point Task Force is living a lie…
Marissa Richland joined the Taylor Point Task Force as a forensic analyst under an assumed name to protect a priceless secret. But when drug smugglers hijack a school bus, her past could lay waste to the one thing in her life she can't lose.
DEA Special Agent Sean Grady lost the love of his life during an operation to take down a notorious drug lord. All he wants is one more chance to even the score, no matter where the trail leads him. Read more…
HARLEQUIN INTRIGUE with Debra Webb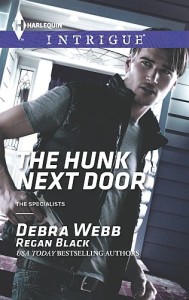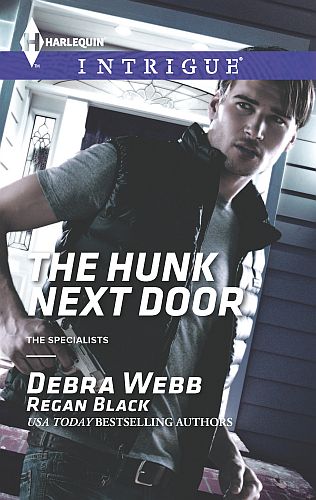 The Hunk Next Door by Debra Webb and Regan Black
In the season of hope, someone's out for blood. Police Chief Abigail Jensen is determined to protect her town—and avoid falling too hard for Riley, the new guy next door. But deciding who to trust can be deadly, especially when he has deep secrets…. Read more…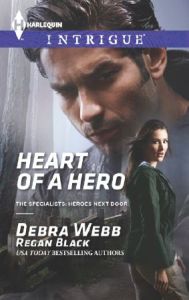 Heart of a Hero by Debra Webb and Regan Black
Trapped with a madman… Trail guide Charly Binali is alone in the Rockies with a madman and his armed mercenaries, and he's demanding she lead him to a powerful, hidden device. And when help comes in the unexpected form of her very hot neighborhood mailman, Charly discovers the "nice" guy she gave her heart to isn't who she thought… Read more…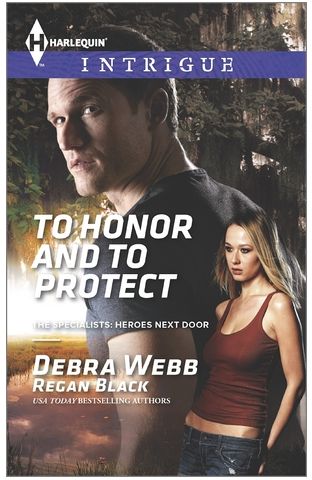 To Honor and To Protect by Debra Webb and Regan Black
A former solider must protect his ex-fiancée and his secret son…Before he could say "I do" on his wedding day eight years ago, former special ops soldier Drew Bryant was hustled away for a top secret mission. Everyone—including the bride he left behind—believes he's long dead. But now his former fiancée is on the run from a vengeful fugitive, and Drew is handpicked to bring her to safety. Read more…
Her Undercover Defender by Debra Webb and Regan Black
Covert CIA specialist David Martin has his orders. Keep a terrorist cell from using Terri Barnhart as leverage to get their hands on a nearly perfected biotech weapon. Falling for her could compromise his mission and turn the dedicated nurse into a moving target.
With her brother off the radar for three months, Terri fears the worst. Having the sexy Southerner to lean on helps—except the hospital's new staff member isn't what he seems. To survive, she'll have to trust David with her life—trusting him with her heart is something else entirely. Read more…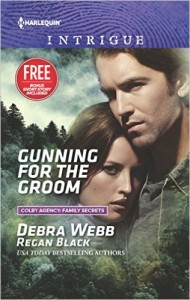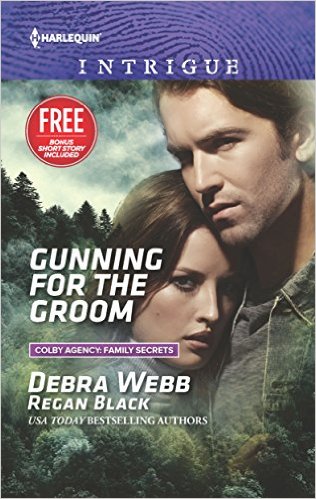 Gunning for the Groom by Debra Webb and Regan Black
As a former Interpol agent, private detective Aidan Abbot knows his way around covert operations at the highest levels. But nothing could have prepared him for his latest mission: infilitrating family dynamics. His new client, Francesca "Frankie" Leone, believes her late father, a US Army general, was framed for treason and has heartbreaking reason to suspect her own mother was behind it. Read more…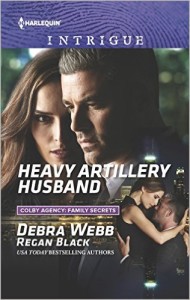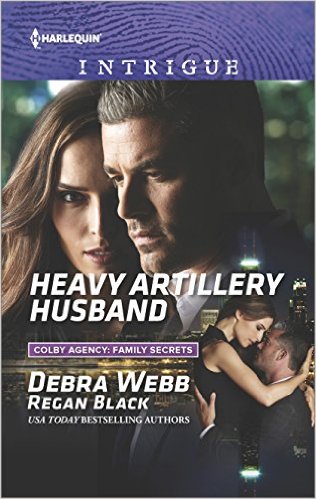 Heavy Artillery Husband by Debra Webb and Regan Black
When someone tries to kill security expert Sophia Leone on a dark road, she's rescued by her husband—a US army general she thought died a year ago. Suddenly, Frank Leone is back, very much alive, and insisting that someone is trying to kill Sophia. Convicted of treason before his supposed death, Frank claims a shadow group is behind everything. Read more…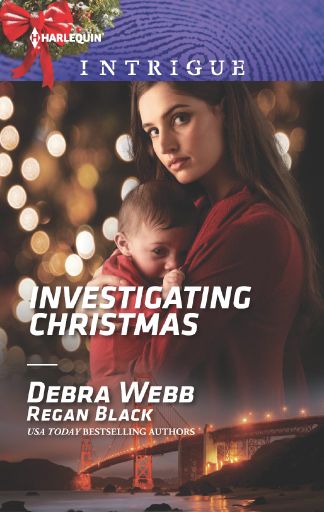 Investigating Christmas by Debra Webb and Regan Black
When the woman who left him comes back desperate for help, sexy billionaire Rush Grayson is thrilled. He still wants and needs Lucy Gaines, but Lucy only needs his professional help—to rescue her abducted sister and nephew. The strong-willed independent woman thinks she's over Rush. She'd never be foolish enough to fall for a man incapable of love. Read more…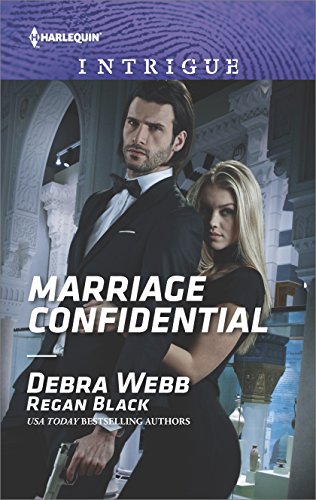 Marriage Confidential by Debra Webb and Regan Black
A sexy hero vows to love, honor…and stop the hacker! 
Marriage to Madison Goode—his secret high-school crush—is news to billionaire techno whiz Sam Bellemere! The gorgeous State Department liaison has summoned him to fix a cybersecurity breach at an art museum reception. But why is he guest-listed as her husband? Read more…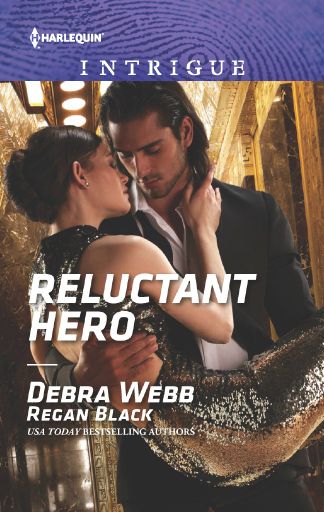 Reluctant Hero by Debra Webb and Regan Black
The news they're after isn't fake—it's deadly 
For top security expert Parker Lawton, the anonymous threat is explosive. Return the gold stolen during his intelligence unit's last Iraq mission—or they'll each be hunted down. And when one of his men is killed just before meeting investigative reporter Rebecca Wallace, he must take her under his "protection." But her persistence in getting the real story is even more dangerous—and irresistible. Read more…
DANGEROUS PROTECTORS with Debra Webb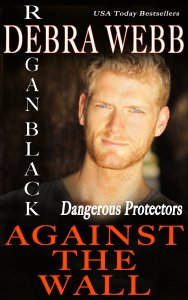 Against the Wall by Debra Webb and Regan Black
Order now Amazon or your favorite bookseller
Jana Clayton's father is dead. She is certain he was murdered, but no one else is listening. She believes someone is following her, but she's not sure she can trust her instincts anymore. Desperate for help, she reaches out to a private investigations group known as the Guardian Agency…
Read more
…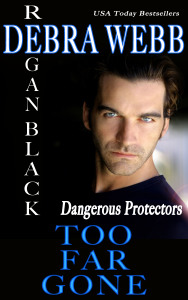 Too Far Gone by Debra Webb and Regan Black
Order now Amazon or your favorite bookseller
Lauren Marie Woods just witnessed her agent being murdered. Now his killer wants her dead and the police want to pin a murder rap on her. Lauren needs the kind of help only the Guardian Agency can provide.
Read more
…
Nothing To Lose by Debra Webb and Regan Black (February 27, 2015)
Order now Amazon or your favorite bookseller
Claudia Mitchell is the safety net for the Dangerous Protectors. Whatever a Protector needs, Claudia taps a few keys and makes it happen. When she receives a desperate call from her sister, Claudia can't use cyberspace to save her… for this one, Claudia has to be there in person. Read more…
UNKNOWN IDENTITIES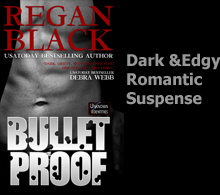 The Unknown Identities stories 1-3 plus the short story are also available in a combined collection at Amazon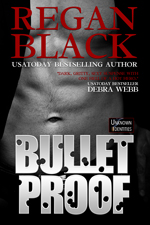 Bulletproof (UI #1) A soldier is nothing without his honor. To avoid a dishonorable end to his decorated military career, John Noble made a deal with the devil. He gave up his name, endured harrowing training, and accepted every mission thrown at him for one purpose: redemption. Read more…
Available at Amazon or your favorite bookseller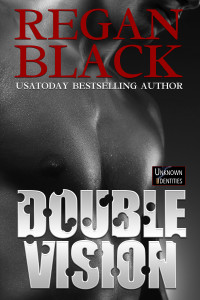 Double Vision (UI #2): A disavowed spy has his long-awaited vengeance in sight…Framed as a traitor, Adam Maxwell opted to lend his expertise to Unknown Identities, with the understanding that someday he'd get a chance to get even with the man who set him up. An orphan, giving up his past proved easier than surrendering his normal vision to the UI research scientists. Read more…
Available at Amazon or your favorite bookseller
Sandman (UI #3): A Marine sniper has one final shot at love…Wrongly accused of an unsanctioned kill on a secret desert mission, Matthew Horn took his only option and let a shadow agency declare him dead. In the years since, he's become a trusted operative, but now they want him to kill an innocent woman… a woman from his past. Read more…
Available at Amazon or your favorite bookseller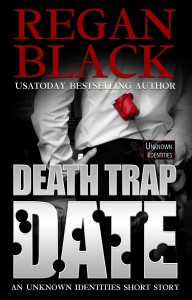 Death-Trap Date (short story): In this short, exciting adventure, Amelia Bennett hopes a blind date on Valentine's Day will become a deeper lead into the Unknown Identities system, but John Noble must decide if it's jealousy or something far more sinister putting him on edge.
Available at Amazon or your favorite bookseller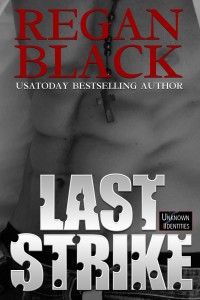 Last Strike (UI #4) Can a single-minded assassin reclaim his humanity? For years Last Strike has faithfully served Unknown Identities, the covert agency that saved his life. With no memory of his previous identity, he's become exactly what the program needs him to be: an unstoppable assassin. Read more…
Available at Amazon or your favorite bookseller
THE MATCHMAKER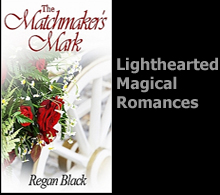 The Matchmaker Series: The lighthearted paranormal romances of the Matchmaker series are available in a collection that includes the first three titles: The Matchmaker's Mark, The Matchmaker's Curse, and The Bodyguard's Vow.
Available at Amazon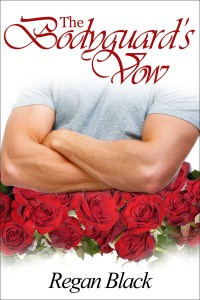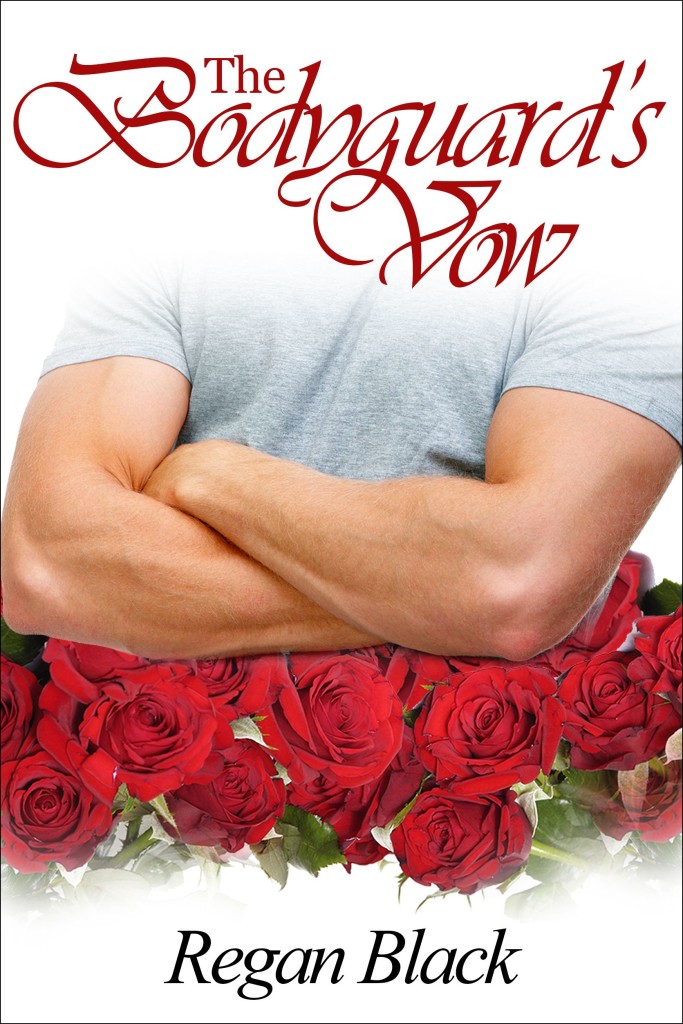 The Bodyguard's Vow, an adventurous novella – consider it book 2.5 in the lighthearted Matchmaker series. Amy Campbell, the new matchmaker is bringing together a team to protect and assist her, but Mac, her prime candidate for the bodyguard role is more than a little reluctant. Read more…
Available at Amazon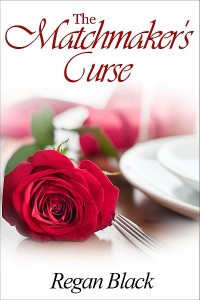 The Matchmaker's Curse book two in the lighthearted Matchmaker series, continues from the romantic setting of Charleston, SC with the story of the unwillingly marked and perpetually frustrated werewolf, Grant Barclay, and English professor, Maeve King, a sun dryad who has yet to discover her true power. Read more…
Available at Amazon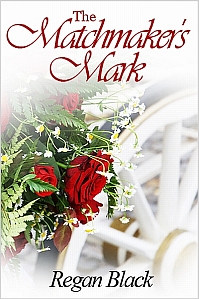 The Matchmaker's Mark, the first of a brand new, lighthearted paranormal romance series set in Charleston, South Carolina.  When you're 'more' than human, finding your soulmate isn't as easy as answering a few quesitons online. It's best to track down Campbell Consulting, a.k.a. the Matchmaker. In Charleston, South Carolina half-elf Lily has a birthmark her elders vow is a mystical promise of true love. So far she's yet to encounter Mr. Right in either the elf or human realms.
Dare, a wood elf and bodyguard for the Matchmaker, is about to discover there's more to life than work. In town on a simple errand, when the Matchmaker disappears his future is turned inside out.
And Amy Campbell is a completely human English professor about to discover the true magic of the family business… Read more…
Available at Amazon
SHADOWS OF JUSTICE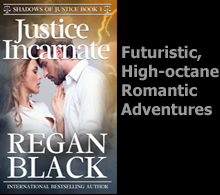 Shadows of Justice in reading order: Justice Incarnate, Invasion of Justice, Veil of Justice, Tracking Shadows, Shadows to Light, In the Interest of Security (novella). 
Shadows of Justice box set collection: This special collection includes the first three Shadows of Justice novels: Justice Incarnate, Invasion of Justice, and Veil of Justice PLUS three shorter stories in the series: The Judge's Wife, From the Ashes, and Dream Works.
Available at Amazon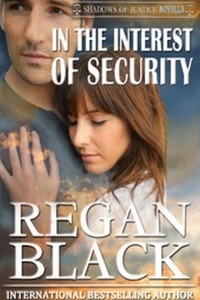 In the Interest of Security, a novella in the Shadows of Justice series (first released in the Mammoth Book of Futuristic Romance) in 2096 retired soldier Jim Corvin is content with the challenge of heading up security for Chicago's notorious smuggler, Slick Micky. But when he's unexpectedly tasked with protecting the young son of a beautiful scientist, will his expertise be enough to shield mother and child as well as his battered heart?
Available at Amazon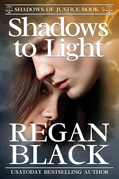 Shadows to Light, book 5 in the Shadows of Justice series: A supernatural healer, Mira escapes a trial of her peers only to be sent on an impossible mission: Rescue her scientist father from a madman who's using him to create bio-weapons. Part of a covert task force searching for a missing government scientist, Jameson is tasked with staring at a laboratory building day in and day out. Forced together by circumstance, Mira and Jameson enter an adventure that will push them to their limits – and quite possibly beyond… Read more…
Available at Amazon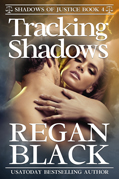 Tracking Shadows, book 4 in the Shadows of Justice series, this action packed ride through 2096 Chicago features the notorious smuggler, Slick Micky, and the assassin who's hired to take him out. Read more…
Available on Kindle and in paperback!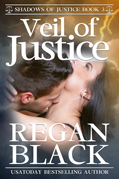 Veil of Justice, book 3 in the Shadows of Justice series: An undercover operative, a guardian of ancient secrets, and a violent goddess collide for a thrilling ride as the Shadows of Justice saga continues: features Petra's brother Nathan, and Kelly who is the one woman keeping him sane via telepathic link while he suffers in solitary confinement during a mission. Read more…
Available on Kindle and in paperback!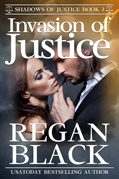 Invasion of Justice, book 2 in the Shadows of Justice series, reunites Jaden with her only sister, Petra, who uses her mental powers of empathy to read crime scenes for law enforcement. As the current case pushes her limits, she has to rely on a skeptical bodyguard to keep her on the breathing side of life. Read more…
Available on Kindle and in paperback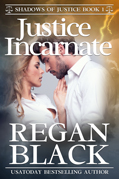 Justice Incarnate, book 1 in the Shadows of Justice series, introduces Jaden Michaels and takes you on a thrill ride through 2096 Chicago as she strives to permanently take down a demon she's been fighting for centuries. Read more…
Available on Kindle and in paperback. 
In Addition…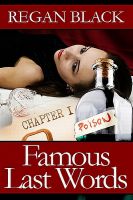 Famous Last Words is a chilling, very short ghost story with a twist, originally published as a promotion in anticipation of her first release, Justice Incarnate.
The Hobbitville Saga: short stories with a paranormal touch for a younger audience
(listed in reading order – all available on Kindle and in a kindle box set collection )