Escape Club, prequel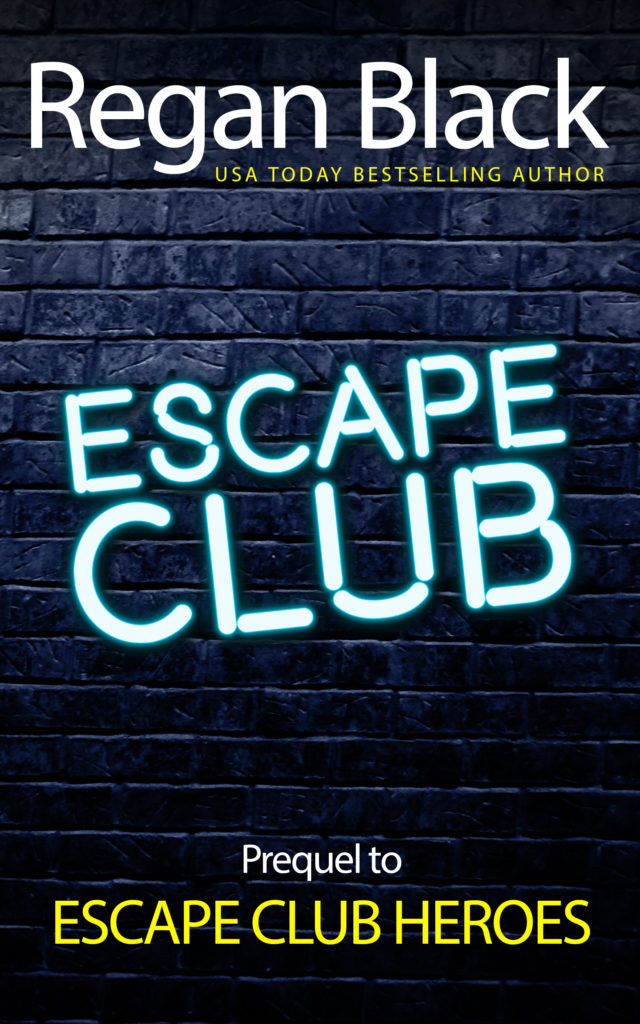 Now available at Amazon | BN or your favorite ebook retailer
Escape Club is a short, exciting prequel to the new, adrenaline-fueled romantic suspense series: Escape Club Heroes!
Grant Sullivan has seen his last days as a police officer in Philadelphia, PA. Forced into a new career direction, he sets out to create a nightclub that will be the hottest spot in town for live music. But Grant can't shake the instincts that made him an excellent cop or the ingrained need to help the community he calls home.
The Escape Club Heroes series begins with Safe In His Sight, September 2016
~~~Reviews~~~
"What a way to introduce us to a new series and no, I can't wait for the first book!" –jwreinhold, reviewer on Escape Club, prequel
"…a short, thrilling prequel to a new romantic suspense series by Ms. Black… With engaging characters, quick, witty dialogue and sizzling chemistry, this new series is sure to be a success. I highly recommend this book." –russte, reviewer on Escape Club, prequel
Escape Club: Justice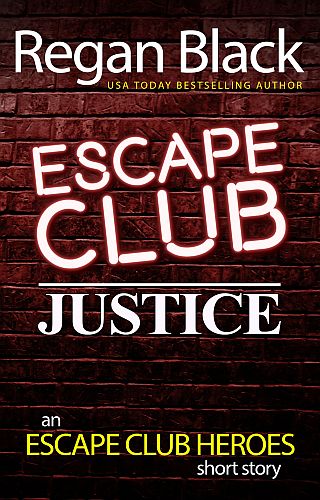 Now available at Amazon | BN or your favorite ebook retailer
Escape Club: Justice is a fast-paced, short adventure featuring Grant Sullivan and his team from the Escape Club Heroes romantic suspense series.
Running the Escape Club is Grant Sullivan's second career and he can't shake the instincts that made him an excellent cop or the ingrained need to help the Philadelphia, PA community he calls home. When a woman comes to the bar determined to shoot a man who assaulted her, Grant and his team must find a way to give her justice over blind vengeance.

Escape Club: Sabotage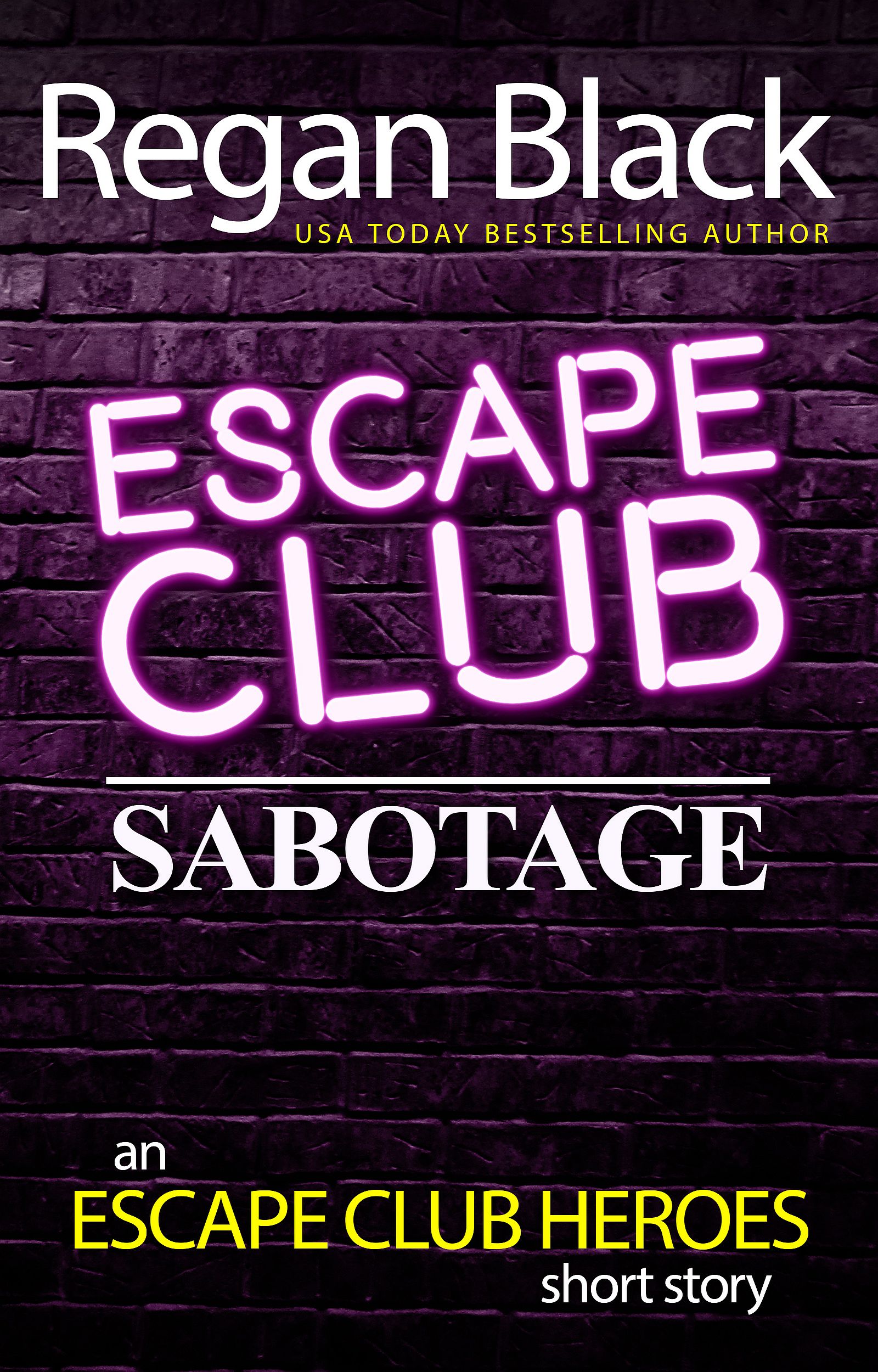 Now available at Amazon | BN or your favorite ebook retailer
Escape Club: Sabotage is a fast-paced, short adventure featuring characters from the Escape Club Heroes romantic suspense series.
Though running a nightclub is Grant Sullivan's second career, he can't shake the instincts that made him an excellent cop or the ingrained need to help the Philadelphia, PA community he calls home. When a band arrives at the Escape Club plagued by a multitude of small troubles, Grant and his team must determine if it's just a run of bad luck or deliberate sabotage.
~~~Excerpt~~~
Escape Club, prequel Chapter One
Grant Sullivan walked the perimeter of the cavernous space. With his right arm in a sling and his entire right leg aching from several days of rain, he clenched his teeth against another stabbing bolt of pain.
Throughout his recovery, the physical therapists reminded him constantly to look up, to put his eyes on his destination rather than on his feet. He did so now, taking in the high girder-framed ceiling and the expansive floor space between the front doors and the stage.
Little more than a long-neglected warehouse, he couldn't call it a beautiful space, but it was exactly what he needed for this new opportunity. At the stage, he awkwardly boosted up to sit on the apron, imagining the place packed with cheering fans, the floors trembling with a heavy bass beat. The groups he wanted to showcase could thrive here. He could help them make a statement and push their careers forward and the club could in turn save him from a forced retirement plagued with boredom.
As a third generation cop in the greater Philadelphia area, it still stung to be the first Sullivan sidelined by a half dozen stray bullets. "I'll take it," he said.
"Fantastic."  Katie Alexander, his real estate agent, swiveled around to face him, her eyes bright and encouraging at his decisiveness. "The current owner has lease terms with -"
He shook his head. "No lease. I'll buy it outright or we keep looking." He didn't want to keep looking. Establishing a club on the pier gave him an ideal location for both tourist and local traffic and this property could go from shabby to stellar in record time. He'd been running the numbers in his head, allowing for aging appliances in the kitchen and hiring the repairs and services he couldn't manage on his own while his shoulder recovered. His friends from the Philly police department would pitch in of course, but he couldn't rely solely on their generosity or friendly discounted rates.
Grant tossed out a number and some negotiating terms while Katie made notes with her stylus and tablet. He glanced from the stage to the floor, thinking of his injured leg. Immediately, he distracted himself with more appealing options for moving people into and through the space. Better to focus on what wouldn't hurt rather than the inevitable pain when he hopped to the floor.
Most of the time something ached or pinched or hurt anyway, but today he didn't mind as much. Every griping, miserable nerve today was worth it, just to be somewhere other than a medical park or the lawyer's office. At least he could feel and breathe and consider a new career. His partner, killed in the same exchange that landed Grant in the hospital, didn't have that luxury.
When Katie's phone rang, she walked away to handle the call and he eased himself off the stage to avoid being caught wincing or swearing. He wiped the sweat from his brow raised by the exertion and had his breathing under control by the time she returned. "Let's write it up so I can have possession within thirty days," he said.
Katie frowned at her tablet. "That's quick. We may get push back on that."
"Write it up," he insisted. "I know this has been on the market for nineteen months and it's an eyesore for everyone, especially the city. They want to call this pier renewal done and I can make it happen."
With a brief nod, she made another note and took a few pictures of the space. "Clearly you have a plan in mind," she said, smiling. "What will you make of it?"
The better question was what this place would make of him. His shoulder had been blown apart in a gas station robbery that had gone all to hell in a matter of seconds thanks to drugs and delusions. One cop dead, the other hospitalized, the shooter had lawyered up with Marburg, the top criminal defense firm in the city.
Grant had been too close to death himself to care about the shooter getting out on bail. He'd been a morass of pain, fury, and grief to hear his partner had died at the scene. His statements and formal depositions had been recorded in his hospital room when the doctors had finally declared him coherent enough to speak.
With his memory ragged and disjointed from the trauma and injuries, he wasn't much help in those first days, though he let everyone who asked take their pictures of his injuries and read through his medical files. He'd never had anything to hide. Until now.
These days, he hid plenty from as many people as possible. He was constantly hiding the lingering physical pain, frustration over his wrecked career, and an underlying rage at the injustice of the circumstances. All of those details, those lost definitions of who he'd been and the uncertainty about who he would become were locked behind the stoic, poker face of a tenacious city cop. Former cop.
Look up, he reminded himself again. Focus on where you're going. He had to shift his thinking and his viewpoint away from what he'd lost. He had just enough time, if he could find the people to help him out, to get this place into shape in time to debut during the August music festival that brought in record crowds each year. He could streamline a limited drink and appetizer menu, stock the bar with the basic beer and whiskey for the Citywide Special and build on that solid start. Baby steps for the new venture, just like the slow steady progress in physical therapy. The place could grow and change as their reputation and patronage grew.
Right now, he wanted loud, local music. He wanted to feature bands with the talent and energy to pack the house with fans eager to drink, dance and sing along. How soon could the licenses come through, he wondered, then stifled a laugh. He was a Philly cop with a good reputation and tons of good publicity behind him. Surely something about this situation could be turned to his distinct advantage.
In the kitchen he took another look at the equipment and had his agent adjust his offer. His cousin could handle the building inspection. When Katie had the details sorted out to his satisfaction, they walked outside.
"What's the parking situation?"
"Well the limited space right here." Katie pointed across the street to an empty square of aged, pockmarked asphalt in the shadow of a newer parking garage. "And that parking lot." She used her tablet to check the capacity provided in the listing.
He added 'resurfacing' to the growing list of concerns he'd started on an app on his cell phone. Instead of riding back with Katie to her office, he pulled out his phone and called a cab. He had a few ideas about working out a deal to be sure his customers got home safely.
The possibilities were developing so clearly in his head, and his fingers tapped out a rhythm only he could hear while he waited. The purchase would be accepted, things would fall into place. He willed it to all work out, refusing to entertain the idea of failure. If he didn't think positively on this he'd be absolutely lost in a city he knew as well as his name and utterly alone in a sea of well-meaning people.
It would work out.