Hooray for March! This time of year is just bursting with action as spring soars into full gear. We've had lovely, blustery days lately and Bandit just stands in the yard and lets the breeze blow over his nose. It's a good lesson, to stop and just soak up the beauty of these glorious days.
Top 5 Things I'm Looking Forward To In March! (in no particular order)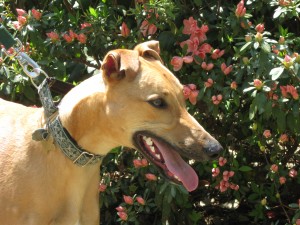 1)  Azalea's popping all over (That's one of my favorite Bandit pictures – in front of a lovely azalea bush a couple years back)
2)  Springing into action with another Night Owl Reviews scavenger hunt – this one starts on March 10th! This is a great way to find new favorite books and authors!
3)  Debra and I will be Pam Stack's guests on the Authors on the Air Global Radio Network on March 21st! (Keep an eye on social media or this month's Join the Adventure newsletter for the direct link) Find the broadcasts here on BlogTalk Radio.
4)  Another Goodreads book giveaway starts on March 5th – this time we're giving away April's Heavy Artillery Husband!
5)  Hearing all about the spring break trips our children have this month – to network within their chosen fields.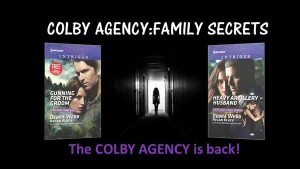 Debra Webb and I are so excited that Gunning For The Groom has landed on store shelves and ereaders this month! It's even more rewarding to hear our fans are loving this story as much as we did! You can read an excerpt here or pick up your copy at your favorite bookstore or ebook retailer now.
Be ready for next month's sequel and check out  Heavy Artillery Husband You can preorder this book from your favorite bookseller today!
Live the adventure!

ps are you subscribed to the Join the Adventure newsletter? It's easy to do and the perks are amazing! Click over to the Subscriber Perks page for details!