Hey, everyone! If you're clicking over from the newsletter I hope you'll enjoy this quick update on Bandit's infield, aka the butterfly garden.
So, I'm notoriously impatient about many things, but when the squirrels did a number on some of the bare root plantings we put in in May, I decided to help the garden along with some established plants. We added Indian Summer daisies and Tequila Sunrise phlox. I also added a basket of bright zinnias when I moved the butterfly puddler that had been on that hook.
The puddler I moved to the ground, because we can't put any plants there – the remainder of a stump from a 40-ft pine tree makes it impossible to dig deep enough to plant anything. My hope is that butterflies will find the puddler and become the 'flowers' in that spot. Sappy, but true. LOL
You can see the liatris and various day lilies are coming along too – can't wait to share those blooms as they arrive.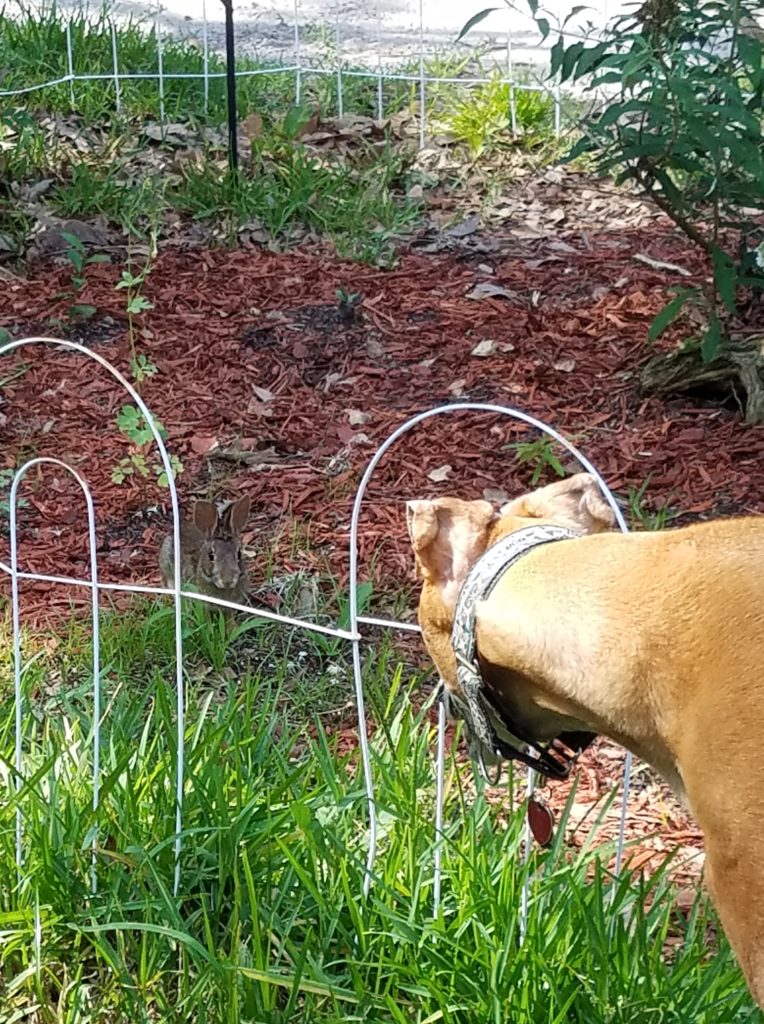 Here is a picture of Bandit and his bunny the day before we added the new plants. Those two are the oddest, and fondest of friends.
Live the adventure (and take time to enjoy nature wherever you are)

ps. If you've stumbled into this post from anywhere other than my newsletter I hope you'll consider joining the fun. Check out the perks my subscribers enjoy here!
13Jul2017