Well, so far, so good. Granted it's only the first month of the 2013 Reading Romances challenge, but I'm happy to report I succeeded! That may not sound all that amazing, but my writing schedule is INTENSE (thankfully – I love to be busy!) and some days it's harder than others to squeeze in reading-for-pleasure time.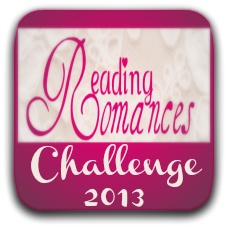 For January, the theme was Marry me? –  Readers were encouraged to find a romance novel that involved a marriage of convenience, an arranged marriage, or a forced marriage that leads to love. In case you don't recall I chose An Offer He Can't Refuse by Theresa Ragan.
I really enjoyed this fun, romantic story, from the opening page when Madison says she's looking for a husband – someone "tall, dark, and temporary". A marriage of convenience isn't always easy to pull off, but Ragan did a nice job and made me root for Madison's success.
Madison and Jackson start with separate agendas and their journey to mutual trust and a happy ever after is ripe with tender emotional moments that will leave you smiling.
Be sure to visit ReadingRomances.com to see what books other readers enjoying and recommending in this month's challenge.
Stay tuned as the February theme is: Foreigners Do It Better and my selection is The Billionaire's Pregnant Mistress by the ever-so-talented Lucy Monroe! I can't wait!
Happy reading and as always,
Live the adventure!