For those of you unfamiliar with my urban fantasy novels set in 2096, those titles 'star' some seriously alpha female characters. What can I say? These days I let my dreams of being wild and adventurous play out on the pages by women who won't fall apart if they take a kick-boxing class, race into (or out of) a burning building, or rappel from a helicopter (something that looks like great fun!)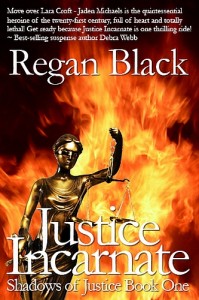 On Tuesday, I blogged about the excellent portrayal of men and friendships in the new Avengers movie. And I promised you I hadn't forgotten the alpha female stars of the show, so here's my awe and appreciation for the fabulous development and portrayal of the characters known as Pepper Potts, Agent Hill, and Agent Romanoff (the Black Widow).
Going beyond the kick butt costuming and the hours obviously spent in the gym, all three of these females own the screen and add excellent value to the movie on several levels.
Pepper Potts is the savvy business woman alpha female as well as the perfect foil for Tony Stark. Her part in this movie shows wonderful character growth since she's first introduced in Ironman. She meets Tony quip for quip and anchors him as no other woman on the planet would have the patience to do. I loved the way her brain power is celebrated and respected and her compassion is showcased in her interaction with Colson.
Agent Hill is the right hand woman for Nick Fury, leader of S.H.I.E.L.D. It would be a mistake to think her role as his assistant means she's not an alpha female character, because she knows how to take charge and take action. From a fantastic car chase to protecting the bridge, it's clear she's not just a pretty face in a snug uniform.
Which brings us to Agent Romanoff. The Black Widow is phenomenal in this film, and she ROCKS every scene, doing waaay more than holding her own among a cast of super-powered men. It's not just her lethal and creative hand to hand combat skills. I think what makes her an alpha female character worth emulating is her astounding self awareness, and her ability to show men what they expect to see, while staying on target to reach her end goal.
All three characters are brave and skilled in unique and personal ways. All three are focused on their personal goals as well as the bigger picture. All three are fine examples of how and why alpha female characters are so vital and fascinating in movies and novels.
Live the adventure!